Pablo Escobar Tour & Museum
Duration: 5.5 hours
Professional Guide

Transfer Service Included

Only €41.50 per person with a group of 4 people
| | | | | | | |
| --- | --- | --- | --- | --- | --- | --- |
| | | | 1 | 2 | 3 | 4 |
| 5 | 6 | 7 | 8 | 9 | 10 | 11 |
| 12 | 13 | 14 | 15 | 16 | 17 | 18 |
| 19 | 20 | 21 | 22 | 23 | 24 | 25 |
| 26 | 27 | 28 | 29 | 30 | 31 | |
22-03-2018
Choose your tickets
Subtotal (incl. VAT):
€ 0.00
Choose your tickets
Subtotal (incl. VAT):
€ 0.00
Choose your tickets
Subtotal (incl. VAT):
€ 0.00
Choose your tickets
Subtotal (incl. VAT):
€ 0.00
Choose your tickets
Subtotal (incl. VAT):
€ 0.00
Choose your tickets
Subtotal (incl. VAT):
€ 0.00
Choose your tickets
Subtotal (incl. VAT):
€ 0.00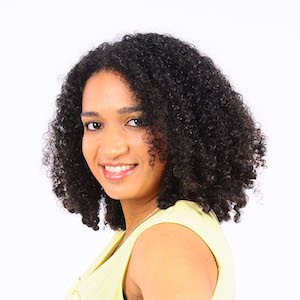 Help & Support
Our Customer Service is available in English, Dutch and German
LiveChat
Direct response during opening hours
Phone
Please call us if you have questions

+31 20 760 6081

+32 26 690 494

+49 69 8088 4250
Available Monday to Friday between 9 AM – 10 PM (CET)
WhatsApp
Direct response during opening hours

+31 6 555 29 977
Available Monday to Friday between 1 PM – 10 PM (CET)
Outside opening hours and on Saturday and Sunday, we normally respond within 24 hours
Pablo Escobar probably doesn't need any introduction, he is infamous as the godfather of international cocaine smuggling. During this tour you will learn more about his life as the leader of the Medellin Cartel and his influences on Colombia.
About the tour
Join this personal tour and get a better insight of the impact that Pablo Escobar had on Medellin during the 1980s and 1990s. One of the sights you will visit is the Monaco Building, one of Pablo's houses where he nearly escaped a bombing assassination attempt. Depending on the safety you will follow in his footsteps and walk around the low income neighbourhood that was named after him. Along the way your guide will share the history of Pablo Escobar and answer any questions you have.
The tour will then continue to 'La Catedral', a prison built by Escobar himself for his own negotiated imprisonment in 1991. He escapes after 13 months! Just after his 44th birthday he was shot on a rooftop in Medellin and buried in Montesarco Cementary. Your guide will take you to see the grave of the drugsbaron. Many locals still come to pay their respect, they are still thankful for Escobar since he built houses and schools for the local population. The last stop of the tour is at the museum, created by Pablo's brother Roberto. You will find a collection of family pictures and personal items of Escobar. If you are lucky Roberto will be available to share stories about his brother's life.
Why buy online tickets?
It's fast, easy and you get the best price
Your spot is guaranteed, experience a hassle free trip
You will receive your voucher by e-mail, print the voucher and show it to the guide
The tour includes
English speaking guide
Hotel transfer
Entrance to the museum of Roberto Escobar
Important information
When: Thursday to Sunday at 08:00 AM and 02:00 PM
Duration: approximately 5.5 hours
The presence of Roberto Escobar at the Pablo Escobar House Museum is not guaranteed

Please note that you book this tour per travel group, not per person
You need to contact the local agent about the pick up service after you booked the tour
Please contact us when you have questions. We are more than willing to help you!

This tour in Medellín is organized by Latin Hosts, Calle 40 # 10 - 44, Medellín, Colombia
We always double-check the availability with our local partners for each booking. Even though this is usually a swift process, it can take up to 24 hours. Once this process is completed you will receive your voucher or ticket by email. If our local partner is not able to confirm your booking we will offer you the best possible alternative. If the new date and/or time doesn't fit your itinerary, we will reimburse the full amount paid.
How great that you want to share your experience! Your feedback helps other travelers to make a better choice.