Giethoorn Day Tour
Duration: 7.5 hours
| | | | | | | |
| --- | --- | --- | --- | --- | --- | --- |
| | | | | | | 1 |
| 2 | 3 | 4 | 5 | 6 | 7 | 8 |
| 9 | 10 | 11 | 12 | 13 | 14 | 15 |
| 16 | 17 | 18 | 19 | 20 | 21 | 22 |
| 23 | 24 | 25 | 26 | 27 | 28 | 29 |
| 30 | 31 | | | | | |
20-07-2018
Subtotal (incl. VAT):
€ 0.00
Subtotal (incl. VAT):
€ 0.00
Subtotal (incl. VAT):
€ 0.00
Subtotal (incl. VAT):
€ 0.00
Subtotal (incl. VAT):
€ 0.00
Subtotal (incl. VAT):
€ 0.00
Subtotal (incl. VAT):
€ 0.00
Subtotal (incl. VAT):
€ 0.00
Subtotal (incl. VAT):
€ 0.00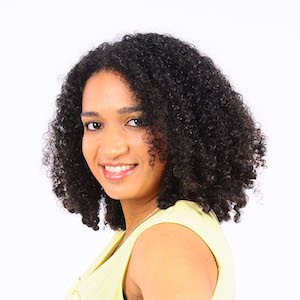 Help & Support
Our Customer Service is available in English, Dutch and German
LiveChat
Direct response during opening hours
Phone
Please call us if you have questions

+31 20 760 6081

+32 26 690 494

+49 69 8088 4250
Available Monday to Friday between 9 AM – 10 PM (CET)
WhatsApp
Direct response during opening hours

+31 6 555 29 977
Available Monday to Friday between 1 PM – 10 PM (CET)
Outside opening hours and on Saturday and Sunday, we normally respond within 24 hours
Giethoorn is a beautiful town in Overijssel and is also known as the "Little Venice" of the Netherlands due to its many canals and the absence of roads and cars.
About the Giethoorn Day Tour
This tour takes you from Amsterdam to the picturesque village of Giethoorn. Here you can see lots of beautiful canals, wooden bridges and restored farm houses during a boat trip. Cars are not allowed in Giethoorn, and not much has changed over time. Due to the many canals and boats it soon becomes clear how the Dutch people can live with and on the water.
Besides the many canals this idyllic town is also known for its excellent restaurants. After the boat tour, you get free time to have lunch at one of the famous restaurants and to discover the peace and natural beauty of Giethoorn on your own.
Before returning to Amsterdam, you will visit an impressive 26 kilometers long dike in one of the largest lakes in Western Europe, The IJsselmeer. The Houtribdijk separates the IJsselmeer from the Markermeer and its very impressive to see. This is the perfect place to take pictures!
Why buy tickets online?
it's fast, easy and you get the best price
Your spot is guaranteed, experience a hassle-free trip
You receive your voucher via email. Print out this voucher and show it to the guide at the meeting point
The Giethoorn Day Tour includes
Deluxe coach
Professional guide
1-hour boat trip through Giethoorn
Free time to enjoy lunch and a walk around town
Photo moment at the Houtribdijk
Important information
When: 1 June till 31 August: every Monday, Wednesday, Friday and Saturday at 09:30 AM
Duration: approximately 9 hour
Check-in: 30 minutes prior to departure
Children of 0 to 3 years old can participate for free and children of 4 till 12 years old are getting a discount
Lunch is not included!
Meeting point: Damrak 26, Amsterdam. Make sure you are present at least 30 minutes before departure.
Important: the boat trip can be influenced by weather conditions during the winter period
Please
contact
us if you have any questions. We are more than happy to help you!
This tour in Amsterdam is organized by Lindbergh, Damrak 26, 1012 LJ, Amsterdam, Netherlands
We always double-check the availability with our local partners for each booking. Even though this is usually a swift process, it can take up to 24 hours. Once this process is completed you will receive your voucher or ticket by email. If our local partner is not able to confirm your booking we will offer you the best possible alternative. If the new date and/or time doesn't fit your itinerary, we will reimburse the full amount paid.
How great that you want to share your experience! Your feedback helps other travelers to make a better choice.