Day Trip to Isla del Encanto
Duration: 7 hours
20-06-2018
Subtotal (incl. VAT):
€ 0.00
Subtotal (incl. VAT):
€ 0.00
Subtotal (incl. VAT):
€ 0.00
Subtotal (incl. VAT):
€ 0.00
Subtotal (incl. VAT):
€ 0.00
Subtotal (incl. VAT):
€ 0.00
Subtotal (incl. VAT):
€ 0.00
Subtotal (incl. VAT):
€ 0.00
Subtotal (incl. VAT):
€ 0.00
Subtotal (incl. VAT):
€ 0.00
Subtotal (incl. VAT):
€ 0.00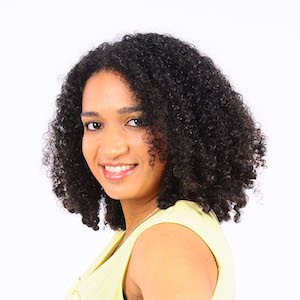 Help & Support
Our Customer Service is available in English, Dutch and German
LiveChat
Direct response during opening hours
Phone
Please call us if you have questions

+31 20 760 6081

+32 26 690 494

+49 69 8088 4250
Available Monday to Friday between 9 AM – 10 PM (CET)
WhatsApp
Direct response during opening hours

+31 6 555 29 977
Available Monday to Friday between 1 PM – 10 PM (CET)
Outside opening hours and on Saturday and Sunday, we normally respond within 24 hours
Once you've seen the authentic streets of Cartagena's old town, eaten in the best restaurants the city has to offer and bought souvenirs for your loved ones at home, it's time to relax for a day at a Caribbean island!
About the trip
From Cartagena you only have to take a one hour boat ride to get to the private island. Once you arrived at this enchanted island it feels like you entered a different world. Get into the Caribbean vibe when you spread your towel on the white sandy beach of the hotel resort. You can relax the entire day at the beach, plunge into the turquoise waters or get yourself a tropical fruit cocktail.
There is also plenty to do for the sports enthusiasts among us! Join a volleyball game, maybe some beach soccer or practice your table tennis skills. After you've relaxed at the beach or enjoyed some activities it is time to taste several local delicacies at the delicious buffet lunch. You can also purchase activities such as snorkeling, diving, jet ski and an aquarium tour. In short, a perfect day for the whole family!
Why buy online tickets?
It's fast, easy and you get the best price
Your spot is guaranteed, experience a hassle free trip
You will receive your voucher via e-mail, print the voucher and show it at departure
The trip includes
Hotel transfer
Boat trip to Isla del Encanto
Day pass to the beach
Buffet lunch
Entrance to the pool
Playground
Important information
When: daily at 8:00 AM
Duration: approximately 7 hours
Children between the age of 1-10 years old receive a discount
Free transfer is provided for free for those staying in the historical Center, Bocagrande, Castillo or Laquito
Departure point: your hotel. On the voucher the contact details of the tour operator will be provided to arrange the free hotel pick up
You can also go directly to the dock: Muelle de la Bodequita entrance 5
Please
contact
us if you have any questions. We are more than happy to help you!
This tour in Cartagena is organized by Latin Hosts, Calle 40 # 10 - 44, Medellín, Colombia
We always double-check the availability with our local partners for each booking. Even though this is usually a swift process, it can take up to 24 hours. Once this process is completed you will receive your voucher or ticket by email. If our local partner is not able to confirm your booking we will offer you the best possible alternative. If the new date and/or time doesn't fit your itinerary, we will reimburse the full amount paid.
How great that you want to share your experience! Your feedback helps other travelers to make a better choice.