Snorkel Animal Encounter including Sea Aquarium ticket
Duration: 1.5 hours
Are you a snorkeling enthusiast or dying to try it? Either way, this snorkel animal encounter is prefect!
About the animal encounter
Are you ready to encounter turtles, stingrays, tarpons and sharks up close? Before you step into the water your guide will give you a brief explanation about the do's and don'ts. Once in the water the stingrays, tarpons and other fish will quietly swim around you in the natural laguna. The turtles and sharks are behind a plexiglas wall for safety reasons. You can feed the sharks and turtles trough small holes in the wall. They are really up close but still on a safe distance.
All the sea creatures you encounter live in a natural laguna connected directly to the open sea. If all of a sudden a large shadow appears above you, while under water, the biggest fish in the laguna is probably nearby! The huge grouper of almost 400 pound is impressive. If you're still not done with the marine live after this adventure, you can walk into the Sea Aquarium just across. Here you can watch the feeding sessions of the Dolphins and Sea lions.
You don't like snorkeling but still want to see what your friends are doing? No Problem! You can watch the animals and people from the glass bottom boat. As a spectator you will have to buy a Sea Aquarium entrance ticket.
Why buy online tickets?
It's fast, easy and you get the best price
Your spot is guaranteed, experience a hassle free trip
You will receive your voucher by e-mail, print it and show the voucher at the start point.
The tour is including
A unique and safe encounter with impressive animals
An experienced and enthusiastic guide
A 90 minutes' encounter including instruction
All snorkel gear
Free entrance into the Sea Aquarium
Important information
Daily tours at 9:00 AM, 11:00 AM or 2:30 PM
Also great for children to participate
Minimum age 8 years old
During the program pictures are taken of you and the animals. You can purchase these afterwards in the shop if you want
All participants have to sign a liability waiver
Starting point: behind the Lions Dive hotel (details on voucher)
Tip! You rather want to dive instead of snorkeling? Then please have a look at our Animal Encounter Scuba dive. No diving experience necessary!
Please contact us when you have questions. We are more than willing to help you!
This tour in Curacao is organized by 1, Bapor Kibra z/n, Willemstad, Curacao
Snorkel Animal Encounter including Sea Aquarium ticket
| | | | | | | |
| --- | --- | --- | --- | --- | --- | --- |
| | | | 1 | 2 | 3 | 4 |
| 5 | 6 | 7 | 8 | 9 | 10 | 11 |
| 12 | 13 | 14 | 15 | 16 | 17 | 18 |
| 19 | 20 | 21 | 22 | 23 | 24 | 25 |
| 26 | 27 | 28 | | | | |
Subtotal (incl. VAT):
€ 0.00
Add to cart
Subtotal (incl. VAT):
€ 0.00
Add to cart
Subtotal (incl. VAT):
€ 0.00
Add to cart
Subtotal (incl. VAT):
€ 0.00
Add to cart
Subtotal (incl. VAT):
€ 0.00
Add to cart
Subtotal (incl. VAT):
€ 0.00
Add to cart
Subtotal (incl. VAT):
€ 0.00
Add to cart
Subtotal (incl. VAT):
€ 0.00
Add to cart
Subtotal (incl. VAT):
€ 0.00
Add to cart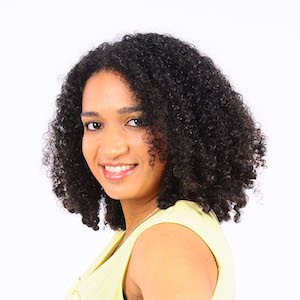 Help & Support
Our Customer Service is available in English, Dutch and German
LiveChat
Direct response during opening hours
Phone
Please call us if you have questions

+31 20 760 6081

+32 26 690 494

+49 69 8088 4250
Available Monday to Friday between 9 AM – 10 PM (CET)
WhatsApp
Direct response during opening hours

+31 6 555 29 977
Available Monday to Friday between 1 PM – 10 PM (CET)
Outside opening hours and on Saturday and Sunday, we normally respond within 24 hours
Choose a date, time and the desired number of tickets You will receive your voucher by e-mail, within 24 hours, after payment Print the voucher, show it at the meeting point and start your adventure
We always double-check the availability with our local partners for each booking. Even though this is usually a swift process, it can take up to 24 hours. Once this process is completed you will receive your voucher or ticket by email. If our local partner is not able to confirm your booking we will offer you the best possible alternative. If the new date and/or time doesn't fit your itinerary, we will reimburse the full amount paid.
How great that you want to share your experience! Your feedback helps other travelers to make a better choice.