Abu Dhabi tour with lunch
Duration: 9 hours
Professional Guide

Pick-up Service Included
19-07-2018
Subtotal (incl. VAT):
€ 0.00
Subtotal (incl. VAT):
€ 0.00
Subtotal (incl. VAT):
€ 0.00
Subtotal (incl. VAT):
€ 0.00
Subtotal (incl. VAT):
€ 0.00
Subtotal (incl. VAT):
€ 0.00
Subtotal (incl. VAT):
€ 0.00
Subtotal (incl. VAT):
€ 0.00
Subtotal (incl. VAT):
€ 0.00
Subtotal (incl. VAT):
€ 0.00
Subtotal (incl. VAT):
€ 0.00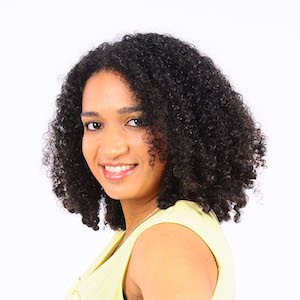 Help & Support
Our Customer Service is available in English, Dutch and German
LiveChat
Direct response during opening hours
Phone
Please call us if you have questions

+31 20 760 6081

+32 26 690 494

+49 69 8088 4250
Available Monday to Friday between 9 AM – 10 PM (CET)
WhatsApp
Direct response during opening hours

+31 6 555 29 977
Available Monday to Friday between 1 PM – 10 PM (CET)
Outside opening hours and on Saturday and Sunday, we normally respond within 24 hours
Fantastic day tour to the capital of the United Arab Emirates! Visit the Sheikh Zayed Mosque, view the magnificent Emirates Palace, Yas Island and downtown Abu Dhabi.
About the tour
You will be picked up from your hotel and brought to Abu Dhabi. The first stop is made at the Sheikh Zayed mosque. This is the largest mosque in the United Arab Emirates and also has the largest carpet and the largest chandelier in the world. All the beautiful water ornaments around the mosque reflect the beauty of the building.
The tour continues to "downtown Abu Dhabi". There you visit "Heritage Village" where you go back in time to see how the former population of Abu Dahbi lived before the oil discovery. Then the bus drives through the impressive corniche area of Abu Dhabi where you can see the beautiful skyline.
At the Emirates Palace, there is a photo stop. This hotel is an iconic landmark in Abu Dhabi and something you don't want to miss! From here you go further to Saadiyat Island where you will find a project about the Louvre and Guggenheim museum. The last stop is made at the Yas Island. Here you will find the famous formula 1 circuit and of course the largest indoor amusement park: Ferrari World. After a small stop on Yas Island you will return to Dubai.
Why buy tickets online?
It's fast, easy and you get the best price
Guaranteed spot, experience a hassle-free trip
You will receive your voucher via email. Print this voucher and show it at the pick-up
The tour includes
Pick-up and drop-off at your hotel
English-speaking guide
Lunch in Abu Dhabi
Important information
When: daily at 9:00 AM

Duration: approx. 9 hours
Children from 3 - 11 receive a discount
The Sheikh Zayed Mosque is open between 8:30 AM en 11:30 AM on Sunday till Thursday. On Friday, you'll visit the mosque in the afternoon.
Woman who want to visit the mosque are required to cover their head and whole body. Men should wear long trousers
Make sure you bring a valid ID
Pick up time: around 8:30 AM

Please
contact
us if you have any questions. We are more than happy to help you!
This tour in Dubai is organized by DayTur, Office No. 8 . 34 A Street Hor Al Anz Deira, Dubai, United Arab Emirates
We always double-check the availability with our local partners for each booking. Even though this is usually a swift process, it can take up to 24 hours. Once this process is completed you will receive your voucher or ticket by email. If our local partner is not able to confirm your booking we will offer you the best possible alternative. If the new date and/or time doesn't fit your itinerary, we will reimburse the full amount paid.
How great that you want to share your experience! Your feedback helps other travelers to make a better choice.