Santa Elena Flowerfields & Traditional Pottery Daytour
Duration: 9 hours
Professional Guide

Transfer Service Included

Only €51.50 per person with a group of 4 people
Mo
Tu
We
Th
Fr
Sa
Su

1

2

3

4

5

6

7

8

9

10

11

12

13

14

15

16

17

18

19

20

21
22
23
24
25
26
27
28
29
30
23-09-2018
Subtotal (incl. VAT):
€ 0.00
Subtotal (incl. VAT):
€ 0.00
Subtotal (incl. VAT):
€ 0.00
Subtotal (incl. VAT):
€ 0.00
Subtotal (incl. VAT):
€ 0.00
Subtotal (incl. VAT):
€ 0.00
Subtotal (incl. VAT):
€ 0.00
Subtotal (incl. VAT):
€ 0.00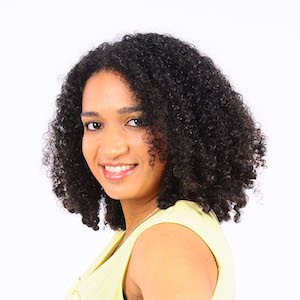 Help & Support
Our Customer Service is available in English, Dutch and German
LiveChat
Direct response during opening hours
Phone
Please call us if you have questions

+31 20 760 6081

+32 26 690 494

+49 69 8088 4250
Available Monday to Friday between 9 AM – 10 PM (CET)
WhatsApp
Direct response during opening hours

+31 6 555 29 977
Available Monday to Friday between 1 PM – 10 PM (CET)
During the tour you will leave the city and visit two local towns. Your first stop is Santa Elena, one of the towns where they produce flowers and silletas. Then you will head to Carmen de Viboral to discover traditional pottery.
About the tour
From Medellin you will depart to Santa Elena. This small town is famous for its silletas, colourful creations made out of flowers. Every year the Feria de las Flores (Flower Festival) takes place in August with the Silleteros Parade being the main event. During this parade 500 local farmers walk along the main streets carrying their silletas on their back. Many of the silletas display beautiful designs or messages. In this town you will learn more about the flower and silletas production.
After Santa Elena it's time to go to the next town, El Carmen de Viboral. In this town you will still find traditional pottery factories where they make beautiful creations. As you visit one of the factories the experts will show you the whole process. You will learn everything about each part of the process (molding, burning, designing and polishing). After you have witnessed all the steps it is time to show your artistic skills and make your own creation. Of course the experts will be there to help and advise you.
Why buy online tickets?
It's fast, easy and you get the best price
Your spot is guaranteed, experience a hassle free tour
Your will receive your voucher by e-mail, print the voucher and show it to the guide
The tour includes
Hotel transfer
Transportation during the tour
Bilingual guide
Snacks in Santa Elena & Carmen de Viboral
Important information
When: daily at 8:00 AM
Duration: approximately 9 hours
Please note that the prices of these tour are per travel group with a minimum of 1 person
Lunch is not included, but the guide can recommend you some restaurants
You need to contact the local agent about the pick up service from your hotel after you booked the tour
Please
contact
us when you have questions. We are more than willing to help you!
This tour in Medellín is organized by Latin Hosts, Calle 40 # 10 - 44, Medellín, Colombia
We always double-check the availability with our local partners for each booking. Even though this is usually a swift process, it can take up to 24 hours. Once this process is completed you will receive your voucher or ticket by email. If our local partner is not able to confirm your booking we will offer you the best possible alternative. If the new date and/or time doesn't fit your itinerary, we will reimburse the full amount paid.
How great that you want to share your experience! Your feedback helps other travelers to make a better choice.