Arabian Overnight Safari
Duration: 1 day
Mobile Voucher Accepted

Professional Guide

Transfer Service Included
18-10-2021
Subtotal (incl. VAT):
€ 0.00
Subtotal (incl. VAT):
€ 0.00
Subtotal (incl. VAT):
€ 0.00
Subtotal (incl. VAT):
€ 0.00
Subtotal (incl. VAT):
€ 0.00
Subtotal (incl. VAT):
€ 0.00
Subtotal (incl. VAT):
€ 0.00
Subtotal (incl. VAT):
€ 0.00
Subtotal (incl. VAT):
€ 0.00
Subtotal (incl. VAT):
€ 0.00
Subtotal (incl. VAT):
€ 0.00
Subtotal (incl. VAT):
€ 0.00
Subtotal (incl. VAT):
€ 0.00
Subtotal (incl. VAT):
€ 0.00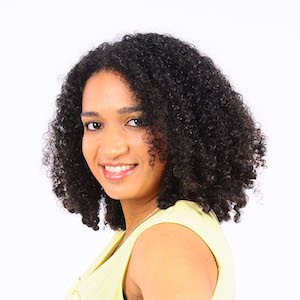 Help & Support
Our Customer Service is available in English, Dutch and German
LiveChat
Direct response during opening hours
Phone
Please call us if you have questions

+31 85 888 2923
Available Monday to Friday between 2 PM – 9 PM (CET)
WhatsApp
Direct response during opening hours

+31 6 555 29 977
Available Monday to Friday between 2 PM – 9 PM (CET)
Let yourself be taken on a fantastic adventure where you spend the night in the desert of Abu Dhabi!

About the tour
The adventure begins as soon as you are picked up with a Land Cruiser that will take you to the Al Khalim desert, which is about 50 minutes away.
Arriving at destination you take part in sand boarding. The name says it all, it is the same as snowboarding but instead of the snow you'll be gliding from sand hills in the desert, a unique experience! You will be welcomed at the campsite with Falafels, Arabic coffee, tea, dates, soft drinks and water. It is a traditional Bedouin camp that is equipped with all the comforts you need for a pleasant overnight stay.
Ready for a ride on a camel? Visit the camel farm and enjoy the breathtaking sunset where you can take beautiful pictures. In your free time you can dress up like a real Arab, hold a falcon and paint your body with henna.
After this busy day you will be treated with a belly dance show followed by a Tanoura dance. Afterwards it is time to enjoy a barbecue dinner buffet with delicious Arab dishes. Bulge while you are relaxing with a sisha or drinking a delicious Arabic coffee.
As soon as the night falls over the quiet desert, the camp is completely darkened so that you can look at the beautiful starry sky before bedtime. Wake up with the smell of Arabic coffee that is waiting for you. Take another adventurous ride with the Land Cruiser through the desert before returning to Abu Dhabi.
Why buy online tickets?
It's fast, easy and you get the best price
Your spot is guaranteed, experience a hassle free trip
No need to print! Just show your voucher on your mobile device to get access
The tour includes
Pick-up and drop-off to and from Abu Dhabi city by Land Cruiser
Dune bashing
Sand boarding
Camel riding
Belly dance & Tanoura dance
Henna painting
Arabic coffee, tea and dates
Wearing Arabic traditional clothing
Hand interaction with a falcon
A delicious traditional BBQ
Water and soft drinks
Sleeping bags (blankets and pillows)
Important information
Availability: daily, departs between 3:00 PM and 3.15 PM an lasts until 10 AM the following day
Duration: 1 day (19 hours)
Infants are complimentary. But no car seat or baby seater will be provided. Infants need to be held on the parent's lap.

During booking you will give the name of the hotel in which you are staying in Abu Dhabi city, this is for the pick-up and drop-off
It is recommended not to eat too much for the safari to avoid vomiting and illness during the tour
Wear study shoes for sand boarding
The professional safari driver is also your guide during the tour
This tour can be booked from 2 persons
Alcoholic beverages are not included but are available for a fee
Entertainment and alcoholic beverages will not be available during Islamic holidays
This tour is not recommended for pregnant women and people with back problems
Make sure that you are ready at your hotel about 15 minutes before the scheduled pick-up time
Meeting point: your hotel or central location
Please contact us if you have questions. We are more than happy to help you!
This tour in Abu Dhabi is organized by Arabian Desert Tours & Safari ,
We always double-check the availability with our local partners for each booking. Even though this is usually a swift process, it can take up to 24 hours. Once this process is completed you will receive your voucher or ticket by email. If our local partner is not able to confirm your booking we will offer you the best possible alternative. If the new date and/or time doesn't fit your itinerary, we will reimburse the full amount paid.
How great that you want to share your experience! Your feedback helps other travelers to make a better choice.