Day tour to Saint-Emilion with visit of a Château
Duration: 9 hours
| | | | | | | |
| --- | --- | --- | --- | --- | --- | --- |
| | | | 1 | 2 | 3 | 4 |
| 5 | 6 | 7 | 8 | 9 | 10 | 11 |
| 12 | 13 | 14 | 15 | 16 | 17 | 18 |
| 19 | 20 | 21 | 22 | 23 | 24 | 25 |
| 26 | 27 | 28 | 29 | 30 | | |
21-11-2018
Subtotal (incl. VAT):
€ 0.00
Subtotal (incl. VAT):
€ 0.00
Subtotal (incl. VAT):
€ 0.00
Subtotal (incl. VAT):
€ 0.00
Subtotal (incl. VAT):
€ 0.00
Subtotal (incl. VAT):
€ 0.00
Subtotal (incl. VAT):
€ 0.00
Subtotal (incl. VAT):
€ 0.00
Subtotal (incl. VAT):
€ 0.00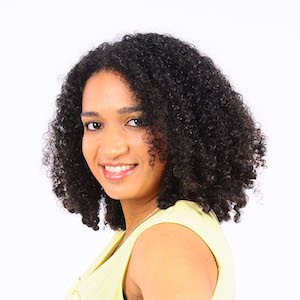 Help & Support
Our Customer Service is available in English, Dutch and German
LiveChat
Direct response during opening hours
Phone
Please call us if you have questions

+31 20 760 6081

+32 26 690 494

+49 69 8088 4250
Available Monday to Friday between 9 AM – 9 PM (CET)
WhatsApp
Direct response during opening hours

+31 6 555 29 977
Available Monday to Friday between 1 PM – 9 PM (CET)
Ride along the charming roads of Saint-Emilion and visit a real Château for a wine tasting!
About the tour
You will start this tour around 9:30 AM from the meeting point in Bordeaux. From here your audio-guided GPS tablet will show you the way to Saint-Emilion. Along the way you can take in the views of the fortified town of Créon, the Sauve-Majeur Abbey, the banks of the Dordogne and finally the beautiful UNESCO listed vineyards of Saint-Emilion. The best thing about this GPS tour is that you can decide the pace on your own and you can make stops wherever you want!
Part of the tour is a stop at a Château, where you can taste wines that are made in the château and learn more about the secrets of producing wine. After the wine tasting you can explore the city, do some shopping or have a bite in one of the many restaurants. The GPS tablet will suggest the most beautiful spots worth a visit. This way you design your own ideal tour!
Why buy online tickets?
It's fast, easy and you get the best price

Your spot is guaranteed, experience a hassle free trip

You will receive your voucher by e-mail, print the voucher and show this at the meeting location

The tour includes
Cabriolet Convertible
Visit of Chateau with wine tasting
GPS Multimedia tablet-guide in English, German, French or Spanish
Fuel
Insurance
Important Information
This tour requires a minimum of 2 people per booking
When: from March until October
Starting time: 09:30 AM
Duration: approx. 9 hours
Children and students receive a discount
You must be able to drive a vehicle with manual gearbox and under 18s are not authorised to taste wine.

Open to anybody over 21 years of age holding a European Union Driving Licence or an equivalent international licence for more than 1 year.
Young people under 21 and children over 15 kilos (33 lbs) are allowed as passengers.
Tall people of more than 6'1/4 (1,90m) may experience driving difficulties.
A bank card pre-authorisation of 800€ per vehicle, not debited, will be required on-site as a deposit.
Departure:

38 Quai de Bacalan

(details on voucher)
Please contact us if you have questions. We are more than happy to help you!

This tour in is organized by Memosine, 38 Quai de Bacalan, 33000 Bordeaux
We always double-check the availability with our local partners for each booking. Even though this is usually a swift process, it can take up to 24 hours. Once this process is completed you will receive your voucher or ticket by email. If our local partner is not able to confirm your booking we will offer you the best possible alternative. If the new date and/or time doesn't fit your itinerary, we will reimburse the full amount paid.
How great that you want to share your experience! Your feedback helps other travelers to make a better choice.