Mangrove Tour in La Boquilla
Duration: 4 hours
Professional Guide

Transfer Service Included

Only € 92,00 per person with a group of 4 people
21-10-2018
Subtotal (incl. VAT):
€ 0.00
Subtotal (incl. VAT):
€ 0.00
Subtotal (incl. VAT):
€ 0.00
Subtotal (incl. VAT):
€ 0.00
Subtotal (incl. VAT):
€ 0.00
Subtotal (incl. VAT):
€ 0.00
Subtotal (incl. VAT):
€ 0.00
Subtotal (incl. VAT):
€ 0.00
Subtotal (incl. VAT):
€ 0.00
Subtotal (incl. VAT):
€ 0.00
Subtotal (incl. VAT):
€ 0.00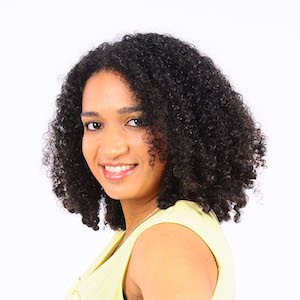 Help & Support
Our Customer Service is available in English, Dutch and German
LiveChat
Direct response during opening hours
Phone
Please call us if you have questions

+31 20 760 6081

+32 26 690 494

+49 69 8088 4250
Available Monday to Friday between 9 AM – 10 PM (CET)
WhatsApp
Direct response during opening hours

+31 6 555 29 977
Available Monday to Friday between 1 PM – 10 PM (CET)
La Boquilla is a fishing village close to Cartagena and often overlooked by visitors. This tour will take you to this humble town where you can experience the authentic life of the locals. Have a look at their traditions, lifestyles and join in on their typical Cumbia dance.
About the tour
From Cartagena you will depart to the traditional fishing village. Here you will see how the residents make a living for themselves, away from the big colonial city. It is hard to imagine that this town and nearby mangrove swamps are so close to an international city. As you wander through La Boquilla your guide will tell you more about the history and culture of this little village. Learn why Cumbia music, which finds its roots in African rhythms, is so important to the community. Better yet experience it for yourself. You will be taking a drumming class using traditional drums of the village and then practice the Cumbia dance, a style of dance which is unique to Cartagena!
After discovering the local culture it is time to go for a canoe ride through the Mangroves. Enjoy the beautiful nature while you are paddling through the mangroves. At the end of the tour you are able to take a refreshing swim in the sea and try a local fish lunch (not included).
Why buy online tickets?
It's fast, easy and you get the best price
Your spot is guaranteed, experience a hassle free tour
You will receive you voucher via e-mail, print the voucher and show it to the guide
The tour includes
Transportation to La Boquilla and back to Cartagena
Hotel transfer
Bilingual guide
Canoe ride
Drum and dance workshop
Important information
When: daily at 8:00 AM and 2:00 PM
Duration: approximately 4 hours
Please note that you book this tour per group not per person
Departure point: your hotel. On the voucher the contact details of the tour operator will be provided to arrange the free hotel pick up
Please contact us when you have questions. We are more than willing to help you!

This tour in Cartagena is organized by Latin Hosts, Calle 40 # 10 - 44, Medellín, Colombia
We always double-check the availability with our local partners for each booking. Even though this is usually a swift process, it can take up to 24 hours. Once this process is completed you will receive your voucher or ticket by email. If our local partner is not able to confirm your booking we will offer you the best possible alternative. If the new date and/or time doesn't fit your itinerary, we will reimburse the full amount paid.
How great that you want to share your experience! Your feedback helps other travelers to make a better choice.