Are you experienced enough to sail by yourself? Then start sailing the Spanish water for two or four hours
About sailing the Spanish water
Step into a nice Centaur, Sunfish or Optimist (for kids). These sailboats are perfect to explore the Spanish Water area. The Spanish Water is one of the prettiest lagoons of the Caribbean, there's always wind and the water temperature is very pleasant.
The adventure will start with an extensive briefing about the sailing area. You will receive a chart. Professional staff will help you to rig the boat. The Centaur is an open keelboat of 6.20 meter long. The boat is suited for maximum 5 persons. It is a nice boat for a day trip on Spanish Water. Explore small uninhabited islands and stop for a refreshing swim. Life vests and a cooling box are included.
The boats to choose from
Sunfish: maximum 1 person per boat | age from 15 years and up
Centaur: maximum 5 persons per boat
Why buy online tickets?
It's fast, easy and you get the best price
Your spot is guaranteed, experience a hassle free trip
You will receive your voucher by e-mail, the printed voucher will grant access
The ticket is including
Two or four hours of sailing the Spanish Water
Chart of the area
A life vest
Important information
Sailing experience with the rented boat type is mandatory!
Duration: 2 hours or 4 hours of sailing
Available Wednesday until Sunday between 9:00 AM to 6:00 PM
Prices are per boat
Start & finish: Spanish water (details on voucher)
Please contact us when you have questions. We are more than willing to help you!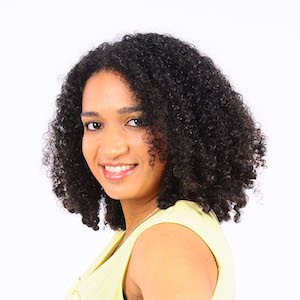 Help & Support
Our Customer Service is available in English, Dutch and German
LiveChat
Direct response during opening hours
Phone
Please call us if you have questions

+31 20 760 6081

+32 26 690 494

+49 69 8088 4250
Available Monday to Friday between 9 AM – 10 PM (CET)
WhatsApp
Direct response during opening hours

+31 6 555 29 977
Available Monday to Friday between 1 PM – 10 PM (CET)
Outside opening hours and on Saturday and Sunday, we normally respond within 24 hours
There's always wind on the Spanish Water and the water temperature is pleasant so fun guaranteed! Sailing experience with the boat type is mandatory. (adults or kids) Choose a date, the sailboat and the desired number of sailboats You will receive your voucher by e-mail, within 24 hours, after payment Print the voucher, show it at the entrance and start sailing
We personally double-check this tours availability on every order directly with our local guides to be 100% sure of your reservation. While this almost always a swift process it can take up to 24 hours in some cases. This is why your vouchers can sometimes not be send out immediately. We try our best but in the cases where our guides are booked we'll contact you with the best alternative we can find. Not satisfied? Then we'll apologize and return your payment as soon as we can.
How great that you want to share your experience! Your feedback helps other travelers to make a better choice.