Gatorland incl. Transfer
Duration: 1 day
Wheelchair Accessible

Transfer Service Included
20-10-2019
Subtotal (incl. VAT):
€ 0.00
Subtotal (incl. VAT):
€ 0.00
Subtotal (incl. VAT):
€ 0.00
Subtotal (incl. VAT):
€ 0.00
Subtotal (incl. VAT):
€ 0.00
Subtotal (incl. VAT):
€ 0.00
Subtotal (incl. VAT):
€ 0.00
Subtotal (incl. VAT):
€ 0.00
Subtotal (incl. VAT):
€ 0.00
Subtotal (incl. VAT):
€ 0.00
Subtotal (incl. VAT):
€ 0.00
Subtotal (incl. VAT):
€ 0.00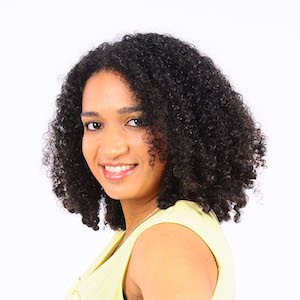 Help & Support
Our Customer Service is available in English, Dutch and German
LiveChat
Direct response during opening hours
Phone
Please call us if you have questions

+31 85 888 2923
Available Monday to Friday between 2 PM – 10 PM (CET)
WhatsApp
Direct response during opening hours

+31 6 555 29 977
Available Monday to Friday between 2 PM – 10 PM (CET)
Come face to face with one of the most dangerous animals in the world and enjoy an adventurous day at Gatorland! This ticket includes a full day entrance to the park and is perfect for the whole family!
About Gatorland
Visit this unique park with over hundreds of gators and discover the different breeding programs of the Florida alligators but also the ferocious Cuban crocodile! The majority of the swamp dragons resides at "The Breeding Mash". Take a walk on the wooden boardwalk and be amazed by the size of the huge reptiles. Don't forget to climb the observation tower to have an amazing view over the complete area.
To make your Gatorland experience complete you should make sure to visit one of the up-close animal encounter shows with snakes, spiders and lots of other animals. Looking for a real challenge? Participate in the gator wrestlin' show and take a photo with one of the amazing giants! You can also take a walk through the swamp and take some unique pictures of baby gators or a boa constrictor. The most unique animal encounter show is the "jumparoo". A bunch of hungry gators are waiting to perform a special show for you in order to receive some delicious chicken. Gotten hungry yourself? No problem! Head over to Pearls' Smokehouse to get some delicious gator nuggets!
Why buy online tickets?
It's fast, easy and you get the best price
Your spot is guaranteed so experience a hassle-free trip
You will receive your voucher by email. Show the voucher on your smartphone at the entrance
The ticket includes
Roundtrip Transportation to Gatorland
Admission Ticket into the Park
Up-close animal encounter shows
An unforgettable day for the whole family

Important information
Opening hours: daily from 10:00 AM to 5:00 PM
Click here for the pick up information
Excluding access to the Screaming Gator Zip Line
The park is wheelchair accessible
The ticket is valid only for the booked date
Location: 14501S Orange Blossom Tail, Orlando, Florida
Please contact us if you have any questions. We are more than happy to help you!
This tour in Florida is organized by GrayLine Orlando, 1900 16th Street, Suite 210, Denver, CO 80202, USA
Pick-up information
Hotel pickups between 12. 15 PM and 1.15 PM. Pick up possible at all hotels on International Drive, in Lake Buena Vista, Disney World Resorts with the exception of the resorts to which you need to go through the Magic Kingdom parking gates to enter, and in Kissimmee on highway 192 between SR429 and SR535.
Shows

10:45 AM: Up-close Encounters
11:30 AM: Gator Wrestling Show
12:30 PM.: Gator Jumparoo Show
01:45 PM: Gator Wrestlin' Show
02:30 PM.: Upclose Encounters
03:30 PM: Gator Wrestlin' Show
04:30 PM: Gator Jumparoo Show
Petting Farm: Open from 11:00 AM - 4:00 PM
Aviary: Open at: 11:00 AM, 12:00 PM, 3:45 PM, 4:45 PM
Gatorland reserves the right to change, suspend or continue visitor's access to different spaces of the park at any moment.
We always double-check the availability with our local partners for each booking. Even though this is usually a swift process, it can take up to 24 hours. Once this process is completed you will receive your voucher or ticket by email. If our local partner is not able to confirm your booking we will offer you the best possible alternative. If the new date and/or time doesn't fit your itinerary, we will reimburse the full amount paid.
How great that you want to share your experience! Your feedback helps other travelers to make a better choice.