Colosseum, Roman Forum and Palatine
Duration: 3 hours
Skip the Line

Mobile Voucher Accepted

Professional Guide
| | | | | | | |
| --- | --- | --- | --- | --- | --- | --- |
| | | | | | 1 | 2 |
| 3 | 4 | 5 | 6 | 7 | 8 | 9 |
| 10 | 11 | 12 | 13 | 14 | 15 | 16 |
| 17 | 18 | 19 | 20 | 21 | 22 | 23 |
| 24 | 25 | 26 | 27 | 28 | 29 | |
02-02-2020
Subtotal (incl. VAT):
€ 0.00
Subtotal (incl. VAT):
€ 0.00
Subtotal (incl. VAT):
€ 0.00
Subtotal (incl. VAT):
€ 0.00
Subtotal (incl. VAT):
€ 0.00
Subtotal (incl. VAT):
€ 0.00
Subtotal (incl. VAT):
€ 0.00
Subtotal (incl. VAT):
€ 0.00
Subtotal (incl. VAT):
€ 0.00
Subtotal (incl. VAT):
€ 0.00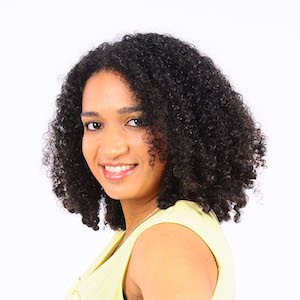 Help & Support
Our Customer Service is available in English, Dutch and German
LiveChat
Direct response during opening hours
Phone
Please call us if you have questions

+31 85 888 2923
Available Monday to Friday between 2 PM – 9 PM (CET)
WhatsApp
Direct response during opening hours

+31 6 555 29 977
Available Monday to Friday between 2 PM – 9 PM (CET)
Enjoy this nice and informative tour with Dutch guide! During this tour you'll visit the Colosseum, the ruins of the Roman Forum and you'll have a beautiful view of the Palatine, without having to queue because you'll skip the line when you join this tour.
About the tour
Discover the best of the Ancient Rome with this classic Colosseum and Roman Forum tour. You visit the sights with a passionate Dutch-speaking guide and you skip the long queues at the cash desk.
Indulge in the stories. The guide gives you the feeling that the ruins come to life, you experience things you would not experience without a guide. How did the Romans live? What did their week look like? Firstly, you go on a discovery tour in the Roman Forum, where you have a look in the Curia or Senate House. You visit the final resting place of Julius Ceasar, you are going to stroll through the Via Sacra - an ancient Roman road in which you still recognize cart tracks. Subsequently, you walk past the perfectly preserved temple of Antonius and Faustina till the Arch of Titus. Finally, you visit the Colosseum where the guide tells you everything about the brave gladiators, lion fights, naval battles and executions.
Tip! After the tour you can visit the San Clemente and its famous archeologic site yourself!
Why buy online tickets?
It's fast, easy and you get the best price
Your spot is guaranteed, experience a hassle free trip
You will receive your voucher by e-mail, print the voucher or show it on your smartphone
The ticket is including
Skip the line, direct access without waiting in line
Experienced Dutch guide

Headsets will be used so that everyone can hear the guide for groups larger than 7 people
Important information
Duration: approximately 3 hours
Departure: Wednesday and Sunday at 9:30 am
From 17 February onwards the tour departs on Wednesdays at 9:30 AM and on Fridays and Sundays at 2:00 PM
It's not possible to combine the RomaPass with this tour
Children age 0 - 6 years are free of charge
Children between 7 - 18 receive a discount
Due to increased securtiy measures it may take some extra time to enter the Colosseum!
Special price for students and children
Not accessible for the disabled
Combination with Roma Pass not possible
Starting point: at the end of the Via Cavour (find details at voucher)
Please contact us when you have questions. We are more than willing to help you!

This tour in Rome is organized by Gids in Rome van Wouter Vercruysse ,
Choose a date and the desired number of tickets You will receive your voucher by e-mail within 24 hours after payment Print the voucher, show it at the entrance and get access
We always double-check the availability with our local partners for each booking. Even though this is usually a swift process, it can take up to 24 hours. Once this process is completed you will receive your voucher or ticket by email. If our local partner is not able to confirm your booking we will offer you the best possible alternative. If the new date and/or time doesn't fit your itinerary, we will reimburse the full amount paid.
How great that you want to share your experience! Your feedback helps other travelers to make a better choice.