Rome & Vatican card
Duration: 3 days
Skip the Line

Instant Confirmation
18-03-2018
Subtotal (incl. VAT):
€ 0.00
Subtotal (incl. VAT):
€ 0.00
Subtotal (incl. VAT):
€ 0.00
Subtotal (incl. VAT):
€ 0.00
Subtotal (incl. VAT):
€ 0.00
Subtotal (incl. VAT):
€ 0.00
Subtotal (incl. VAT):
€ 0.00
Subtotal (incl. VAT):
€ 0.00
Subtotal (incl. VAT):
€ 0.00
Subtotal (incl. VAT):
€ 0.00
Subtotal (incl. VAT):
€ 0.00
Subtotal (incl. VAT):
€ 0.00
Subtotal (incl. VAT):
€ 0.00
Subtotal (incl. VAT):
€ 0.00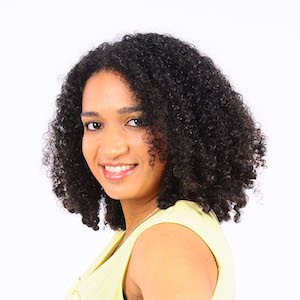 Help & Support
Our Customer Service is available in English, Dutch and German
LiveChat
Direct response during opening hours
Phone
Please call us if you have questions

+31 20 760 6081

+32 26 690 494

+49 69 8088 4250
Available Monday to Friday between 9 AM – 10 PM (CET)
WhatsApp
Direct response during opening hours

+31 6 555 29 977
Available Monday to Friday between 1 PM – 10 PM (CET)
Outside opening hours and on Saturday and Sunday, we normally respond within 24 hours
The OMNIA Vatican and Rome Card allows entry to the Vatican Museum, Sistine Chapel and the St. Peter Basilica. Free Hop-on Hop-off bus tour, discounts at many more sights and a free public transport card.

About the OMNI card
When visiting Rome, you'll save time and money (skip-the-line) by using this card. This pass is valid for 3 days. This card grants you free entry to 2 out of 6 top attractions, discounts at 30 top sights and free public transport card. The card also allows entry to all top sights within Vatican City plus a 3-day Hop-on Hop-off bus tour. You will also receive a free guidebook and map to help you plan your itinerary as well as dedicated itineraries that allow you to explore the city at your own pace.
Why buy online tickets?
It's fast, easy and you get the best price
Your discount card is guaranteed, you will experience a hassle free trip
You will receive your voucher by e-mail, exchange your voucher and receive your discount card
The OMNI card is including
Free use of public transportation and unlimited use of the Hop-on Hop-off Open Bus for 3 days
Fast track entry to all Vatican City attractions. This will save you hours of waiting

especially

during the peak season
Discounted entry to over 30 more sights, museums, monuments and attractions in Rome
Useful guidebook plus Map to Rome and Vatican City including use of audio guides to numerous top attractions
Free entrance at the Vatican Museums & Sistine Chapel
Free entrance at the St Peter's Basilica (entrance Dome not included)
Free entrance at the St John in the Lateran (San Giovanni in Laterano - with multimedia tour and audioguide)
Free entry to your choice of 2 out of 6 top Rome attractions (see the "Details" section on top for an overview of the options)
Important information
Due to demand, entrance to the Vatican Museums and Sistine Chapel is subject to availability during peak times
The voucher is valid for 6 months after purchase date. The OMNI discount card is valid for 3 consecutive days and will be activated upon first use.
The OMNIA Vatican & Rome Card only allows single entry to each attraction. Repeat entry is not allowed.
Children age 6-9 years can use the children's pass
Children age 0-6 are free of charge
There are 3 redemption points to pick up your card: Close to St Peter's Square, Pantheon or St. John in Laterna Basilica (address on voucher)
Tip! Your OMNI card also acts as a travel card to use on the public transport network around the city – it's the perfect way to get around Rome and see all the sights, saving both time and money.
Please contact us when you have questions. We are more than willing to help you!
This tour in Rome is organized by Leisure Pass, 6th Floor, 75 Wells Street, London W1T 3QH
To get access to the attractions of the Vatican, you need to make a reservation in advance. This can only be arranged on location, at the office where you need to collect your pass.
With this card you get free access to 2 other popular sights in Rome. You can choose from:
Colosseum (Fast Track Access)
Forum Romanum & Palatine Hill (Fast Track Access)
National museum of Castel Sant' Angelo
Capitoline Museums
Museum of rome
Borghese Gallery
With this card you also get discounted access at places listed below (subject to change):
Appia Antica
Centrale Montemartini
Museo della Civiltà Romana
Museo Nazionale d'Arte Orientale
Museo Nazionale Etrusco di Villa Giulia
Museo Nazionale Romano
Scavi di Ostia Antica
Musei di Villa Torlonia Casina delle Civette
MAXXI - Museo nazionale delle arti del XXI secolo
Museo di Roma
Musei Capitolini
Galleria Spada
Museo Napoleonico
MACRO - Museo d'Arte Contemporanea Roma
Museo di Roma in Trastevere
Musei di Villa Torlonia Casino Nobile
Museo Nazionale di Palazzo Venezia
Planetario e Museo Astronomico
Mercati di Traiano - Museo dei Fori Imperiali
Museo di Scultura Antica Giovanni Barracco
Museo dell'Ara Pacis
Museo delle Mura
Carcere Mamertino
Museo Nazionale dell'Alto Medioevo
Museo Nazionale Preistorico ed Etnografico Luigi Pigorini
Palazzo Valentini – Scavi Archeologici – Domus Romane
Villa, Circo di Massenzio e Mausoleo di Romolo
Galleria Nazionale d'Arte Moderna e Contemporanea
Galleria Nazionale d'Arte Antica in Palazzo Barberini
Galleria Nazionale d'Arte Antica in Palazzo Corsini
We always double-check the availability with our local partners for each booking. Even though this is usually a swift process, it can take up to 24 hours. Once this process is completed you will receive your voucher or ticket by email. If our local partner is not able to confirm your booking we will offer you the best possible alternative. If the new date and/or time doesn't fit your itinerary, we will reimburse the full amount paid.
How great that you want to share your experience! Your feedback helps other travelers to make a better choice.