Skip the Line: Colosseum, Roman Forum & Palatine
Duration: 2.5 hours
21-01-2020
Subtotal (incl. VAT):
€ 0.00
Subtotal (incl. VAT):
€ 0.00
Subtotal (incl. VAT):
€ 0.00
Subtotal (incl. VAT):
€ 0.00
Subtotal (incl. VAT):
€ 0.00
Subtotal (incl. VAT):
€ 0.00
Subtotal (incl. VAT):
€ 0.00
Subtotal (incl. VAT):
€ 0.00
Subtotal (incl. VAT):
€ 0.00
Subtotal (incl. VAT):
€ 0.00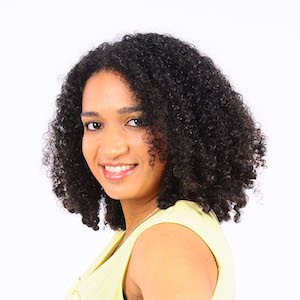 Help & Support
Our Customer Service is available in English, Dutch and German
LiveChat
Direct response during opening hours
Phone
Please call us if you have questions

+31 85 888 2923
Available Monday to Friday between 2 PM – 9 PM (CET)
WhatsApp
Direct response during opening hours

+31 6 555 29 977
Available Monday to Friday between 2 PM – 9 PM (CET)
Together with an expert local guide you will walk through the areas where an important part of the history of Rome took place. There is no better way to learn about the history of Rome!
About the tour
Walk through the Colosseum, the largest amphitheater ever made by the Romans, and admire this vast structure that could seat more than 50,000 people. Learn about its fascinating history before continuing the walking tour of Rome to the Palatine Hill. From the hill you can snap some beautiful panoramic pictures of the Forum and Colosseum. Continue to wander between ancient Roman ruins, tempels as you make your way to the Roman Forum. You will start to understand the life of the ancient Romans by visiting the Forum's most important buildings and temples.
Your local guide will bring history to life and you will gain a fresh perspective on these famous places.
Why buy online tickets?
It's fast, easy and you get the best price
Your spot is guaranteed, experience a hassle free trip
No need to print! Just show the voucher on your mobile device at the meeting point
The ticket includes
Experienced English speaking guide
Entrance tickets and reservation to skip the line at the Colosseum, Roman Forum & Palatine Hill
Important Information
Availability: the tour is available every day of the year except for Sundays and public holidays
Starting time: the tour starts at 10:30 AM and 2:30 PM
Duration: approx 2.5 hours
There is a special price for children aged 6 to 16. Children under the age of 6 get free entrance with a valid ID
All clients will be asked to show a photo ID, you must bring a photo ID to be allowed into the monument. You may be denied entry to the monument without one

Please note that due to increased security screening at the Colosseum, there may be delays, even for ticket holders and tour groups with reservations. In rare circumstances, access to the Colosseum may be temporarily closed. Should this happen, an alternative itinerary will be proposed
Make sure to be present at the meeting point 15 minutes prior to the start of the tour
Meeting point: Via di San Giovanni in Laterano 14
Please contact us when you have questions. We are more than willing to help you!
This tour in Rome is organized by Maya Tours, Via Germanico n° 16, 00192 Rome, Italy
We always double-check the availability with our local partners for each booking. Even though this is usually a swift process, it can take up to 24 hours. Once this process is completed you will receive your voucher or ticket by email. If our local partner is not able to confirm your booking we will offer you the best possible alternative. If the new date and/or time doesn't fit your itinerary, we will reimburse the full amount paid.
How great that you want to share your experience! Your feedback helps other travelers to make a better choice.