Brenta Riviera and Venetian Villas Cruise
Duration: 10 hours
02-05-2019
Subtotal (incl. VAT):
€ 0.00
Subtotal (incl. VAT):
€ 0.00
Subtotal (incl. VAT):
€ 0.00
Subtotal (incl. VAT):
€ 0.00
Subtotal (incl. VAT):
€ 0.00
Subtotal (incl. VAT):
€ 0.00
Subtotal (incl. VAT):
€ 0.00
Subtotal (incl. VAT):
€ 0.00
Subtotal (incl. VAT):
€ 0.00
Subtotal (incl. VAT):
€ 0.00
Subtotal (incl. VAT):
€ 0.00
Subtotal (incl. VAT):
€ 0.00
Subtotal (incl. VAT):
€ 0.00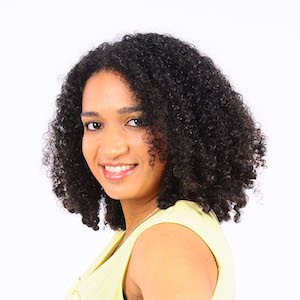 Help & Support
Our Customer Service is available in English, Dutch and German
LiveChat
Direct response during opening hours
Phone
Please call us if you have questions

+31 85 888 2923
Available Monday to Friday between 9 AM – 9 PM (CET)
WhatsApp
Direct response during opening hours

+31 6 555 29 977
Available Monday to Friday between 1 PM – 9 PM (CET)
Enjoy this beautiful cruise on the Brenta Riviera. Visit various historical sites and look at the most beautiful Venetian Villas!
About the tour
You start at the San Marco Basin where you have the opportunity to see Venice's historic center and many important churches such as San Giorgio Maggiore, Punta della Dogana and the Redentore Church from the water. After this, the boat will take you in the direction of La Fusina and the Marzorano lock. The first stop will be made at Malcontenta. Here you can have a look at one of the masterpieces of Andrea Palladio, namely the breathtaking Villa Foscari. This Villa is a magnificent with its temple style and green surroundings.
When you get back on board you sail along the most beautiful landscapes, traditional towns and villas. Via Origano you will pass many villas. Villa Barchessa Valmarana, Villa Wildmann and Villa Corner are some of the villas that you'll see. When you reach the beautiful town of Mira you'll be amazed by the wonderful buildings in the amazing green area.
The last two towns you are going to visit are Dolo and Stra. Both places have beautiful Venetian Villas. Stra is especially known for a majestic villa called Villa Pisani. This villa was built as a symbol of the power of the Pisani family. The facades are decorated with beautiful statues and the interior is a magnificent place with its beautiful paintings.
The cruise will end in the port of Padua where you can see a breathtaking stair that was build in the 16th century. This stair was painted by Canaletto and is the perfect valve for this tour.
Why buy online tickets?
It's fast, easy and you get the best price
Guaranteed access, experience a hassle-free trip
You will receive your voucher via email. Print this voucher and show it at the meeting point
The tour includes
Boat trip on the Brenta Riviera
Access to several villas
Photo moments
Professional guide
Important information
Season: May to October
When: Tuesday, Thursday and Saturday at 8:30 AM
Duration: approx. 10 hours
Language: English, German, French and Spanish
Please note that the tour starts in Venice but ends in Padua. There is no transfer back from Padua to Venice.
Meeting point: opposite the Chiesa Della Pieta - Santa Maria della Sublime, at the waters edge
Please
contact
us if you have any questions. We are more than happy to help you!
This tour in Venice is organized by Park View Viaggi - GrayLine, Dorsoduro, San Pantalon 3943/44, 30123 Venezia, Italia
We always double-check the availability with our local partners for each booking. Even though this is usually a swift process, it can take up to 24 hours. Once this process is completed you will receive your voucher or ticket by email. If our local partner is not able to confirm your booking we will offer you the best possible alternative. If the new date and/or time doesn't fit your itinerary, we will reimburse the full amount paid.
How great that you want to share your experience! Your feedback helps other travelers to make a better choice.