Hop-on Hop-off Bus Tour Cartagena
Duration: 24 hours
Instant Confirmation

Multilanguage Audio Guide
17-07-2018
Subtotal (incl. VAT):
€ 0.00
Subtotal (incl. VAT):
€ 0.00
Subtotal (incl. VAT):
€ 0.00
Subtotal (incl. VAT):
€ 0.00
Subtotal (incl. VAT):
€ 0.00
Subtotal (incl. VAT):
€ 0.00
Subtotal (incl. VAT):
€ 0.00
Subtotal (incl. VAT):
€ 0.00
Subtotal (incl. VAT):
€ 0.00
Subtotal (incl. VAT):
€ 0.00
Subtotal (incl. VAT):
€ 0.00
Subtotal (incl. VAT):
€ 0.00
Subtotal (incl. VAT):
€ 0.00
Subtotal (incl. VAT):
€ 0.00
Subtotal (incl. VAT):
€ 0.00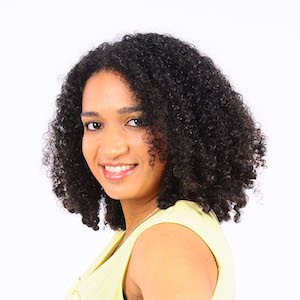 Help & Support
Our Customer Service is available in English, Dutch and German
LiveChat
Direct response during opening hours
Phone
Please call us if you have questions

+31 20 760 6081

+32 26 690 494

+49 69 8088 4250
Available Monday to Friday between 9 AM – 10 PM (CET)
WhatsApp
Direct response during opening hours

+31 6 555 29 977
Available Monday to Friday between 1 PM – 10 PM (CET)
Outside opening hours and on Saturday and Sunday, we normally respond within 24 hours
This is the perfect tour if you want to be flexible while planning your time in Cartagena. This extensive tour will highlight all the things to do in the city.
About the bus tour
Go sightseeing, shopping and explore this city at your own pace, hopping on and off at each attraction. Sightseeing in this city is very enjoyable, offering history and modernity, beautiful architecture and historical monuments. Admire the Simon Bolivar statue and the San Felipe de Barajas Castle, where you can enjoy amazing views and explore underground tunnels. Discover beautiful Cartagena Bay or simply sit back and enjoy the brightly colored buildings that Cartagena is famous for.
Why buy online tickets?
It's fast, easy and you get the best price
No searching for a ticket sales office, no hassle with cash or credit cards
You will receive your voucher by email, activate your voucher at the start point and start exploring Cartagena
The ticket is including
48 hours unlimited travel with the bus
Hop on hop off as often as you like between 9:00 AM and 6:00 PM
Audio tracks in multiple languages
Stops at all the famous landmarks
Entrance at the San Felipe Castle
Free city walking tour with guide incl. entrance to the gold museum
Important information
Validation: the voucher can be used on any day within 3 months after purchase
You can validate this voucher at the start point. After activation, your bus pass is valid for 48 hours
Departure: every 90 minutes
Kids between 0-2 can join for free, when not on a separate seat
Audio system available in English, German, Spanish, Italian, French
Busses not available on November 11th
Start point: at the La Bodeguita pier
Please contact us if you have questions. We are more than happy to help you!
Great
Great way to get around the city and get to know its history and highlights.
A good way to see see Cartagena in 2 days
I was in Cartagena for a few days only so this was the best way to see the majority of the city all at once. The views from the top of the bus were great though! I highly recommend that if you do this tour to sit on the top of the bus on the right-hand side. I was able to get off at a few of the different stops and explore different areas, but it was also nice to sit up top and take in the sights.
Comfortable way to see the main points
Cartagena was very warm and humid during our vacation, with this tour we had the chance to view all the main points of the city in a comfortable way. Tour is great, got lots of information from audio on the bus in your language.
This tour in Cartagena is organized by Citysightseeing Cartagena, 49a High Street, Henley-in-arden, Warwickshire B95 5AA, United Kingdom
Hop-on Hop-off stops:

Stop 1 - Muelle de la Bodeguita
Stop 2 - Pastelillo
Stop 3 - Torre del Reloj
Stop 4 - Castillo de San Felipe
Stop 5 - Museo Rafael Nuñez
Stop 6 - Boquetillo entrada a la Ciudad Amurallada
Stop 7 - San Francisco - Ciudad Amurallada
Stop 8 - Av. San Martin
Stop 9 - Bocagrande Hotel Caribe
Stop 10 - Hilton Laguito
Stop 11 - Cartagena Castillo Grande
We always double-check the availability with our local partners for each booking. Even though this is usually a swift process, it can take up to 24 hours. Once this process is completed you will receive your voucher or ticket by email. If our local partner is not able to confirm your booking we will offer you the best possible alternative. If the new date and/or time doesn't fit your itinerary, we will reimburse the full amount paid.
How great that you want to share your experience! Your feedback helps other travelers to make a better choice.