Sightseeing & Santiago Bernabéu Real Madrid Stadium
Can't choose between sightseeing and the Real Madrid stadium? With this tour you have the best of both! This tour consists of 2 parts. It begins with an impressive sightseeing tour through Madrid and will later continue with the Tour of Bernabéu Stadium, home of the world famous Real Madrid Football Club.
About the Sightseeing Tour
Madrid shows many contrasts which the city has inherited through the history. You will discover the midievel origins of the city, like the Arabic fortress, at the Barrio de la Morería, characterized by the antiquity of its buildings and the taste of its typical restaurants. The tour then goes by the Hapsburg Madrid of Felipe II, with its Renaissance en Baroque buildings. Here you can walk by at ease and make some pictures on Calle Mayor, Plaza Mayor and Plaza de la Villa. Next the tour goes to Bourbon Madrid and the urban layout made by Carlos III, the Royal Palace, the Cibeles Fountain and the Puerta de Alcalá. The following visit is the works of the kingdom of Joseph Bonaparte in the 19th century, such as the Prado Museum.
You will come to know everything about the contemporary Madrid at areas such as Gran Vía, Paseo de la Castellana, Barrio Salamanca, Plaza de Castilla and Parque del Oeste, but also about the commercial and financial part of Modern Madrid. Think of places like the emblematic Ventas Bullring or Santiago Bernabéu Stadium, where also the second part of the tour starts. During this tour there is a stop at the famous Hard Rock Café, where you can enjoy a nice (free) drink.
About the Santiago Bernabéu Real Madrid Tour
The second part of the tour takes place at the Bernabéu Stadium, better known as the stadium of the football club Real Madrid. Here you get the opportunity to see every corner of the stadium. Even the spots you never thought you would see. You will feel like an actual football star. Nothing remains unseen. Locker rooms, the bench, the pitch, the pressroom and even the presidential box. Next up: the new Trophies Exhibition, the chief exponent of Real Madrid legend, the Best Club in the 20th century. At the end you will have the possibility to have a lovely dinner at the very special restaurant of Bernabéu. It is special because is has a surface area of 1200 sqm on two floors, and 80 metres of glass windows with a spectacular view of the pitch. This is the perfect end of this diverse tour.
Why buy online tickets?
It's fast, easy and you get the best price
Your spot is guaranteed, experience a hassle free trip
You will receive your voucher by e-mail, the printed voucher will grant access
The trip is including
Air conditioned motor coach
Multilingual official guide
Free drink at Hard Rock Café during the tour
Entrance to Bernabéu Tour
Excluding lunch and dinner
Important information
Starting time: daily at 9.00 AM
Duration: approx. 3 hours
Season: all year
Child ticket: applies for children with the age of 5-14. Children below the age of 5 are free of charge
Languages: English & Spanish guaranteed
Start point:

San Nicolás Str, nº 15 (corner Plaza Ramales)

End point: the tour ends at Santiago Bernabéu Stadium

Please contact us when you have questions. We are more than willing to help you!
This tour in Madrid is organized by Julia Travel, Pablo Iglesias, 84, 08908 L'Hospitalet, Barcelona
| | | | | | | |
| --- | --- | --- | --- | --- | --- | --- |
| | | 1 | 2 | 3 | 4 | 5 |
| 6 | 7 | 8 | 9 | 10 | 11 | 12 |
| 13 | 14 | 15 | 16 | 17 | 18 | 19 |
| 20 | 21 | 22 | 23 | 24 | 25 | 26 |
| 27 | 28 | 29 | 30 | | | |
Subtotal (incl. VAT):
€ 0.00
Add to cart
Subtotal (incl. VAT):
€ 0.00
Add to cart
Subtotal (incl. VAT):
€ 0.00
Add to cart
Subtotal (incl. VAT):
€ 0.00
Add to cart
Subtotal (incl. VAT):
€ 0.00
Add to cart
Subtotal (incl. VAT):
€ 0.00
Add to cart
Subtotal (incl. VAT):
€ 0.00
Add to cart
Subtotal (incl. VAT):
€ 0.00
Add to cart
Subtotal (incl. VAT):
€ 0.00
Add to cart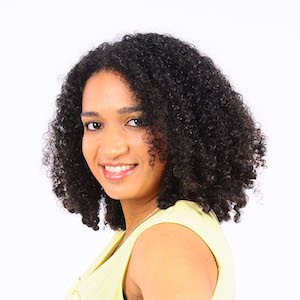 Help & Support
Our Customer Service is available in English, Dutch and German
LiveChat
Direct response during opening hours
Phone
Please call us if you have questions

+31 20 760 6081

+32 26 690 494

+49 69 8088 4250
Available Monday to Friday between 9 AM – 10 PM (CET)
WhatsApp
Direct response during opening hours

+31 6 555 29 977
Available Monday to Friday between 1 PM – 10 PM (CET)
Outside opening hours and on Saturday and Sunday, we normally respond within 24 hours
Choose a date, time and the desired number of tickets You will receive your voucher by e-mail within 24 hours after payment Show the voucher on your smartphone at the start point and get access
We always double-check the availability with our local partners for each booking. Even though this is usually a swift process, it can take up to 24 hours. Once this process is completed you will receive your voucher or ticket by email. If our local partner is not able to confirm your booking we will offer you the best possible alternative. If the new date and/or time doesn't fit your itinerary, we will reimburse the full amount paid.
How great that you want to share your experience! Your feedback helps other travelers to make a better choice.