Hop-on Hop-off Bus + Malaga Museum Experience
Duration: 24 hours
Instant Confirmation

Multilanguage Audio Guide

Voucher is valid up to 3 months after date of purchase
18-07-2018
Subtotal (incl. VAT):
€ 0.00
Subtotal (incl. VAT):
€ 0.00
Subtotal (incl. VAT):
€ 0.00
Subtotal (incl. VAT):
€ 0.00
Subtotal (incl. VAT):
€ 0.00
Subtotal (incl. VAT):
€ 0.00
Subtotal (incl. VAT):
€ 0.00
Subtotal (incl. VAT):
€ 0.00
Subtotal (incl. VAT):
€ 0.00
Subtotal (incl. VAT):
€ 0.00
Subtotal (incl. VAT):
€ 0.00
Subtotal (incl. VAT):
€ 0.00
Subtotal (incl. VAT):
€ 0.00
Subtotal (incl. VAT):
€ 0.00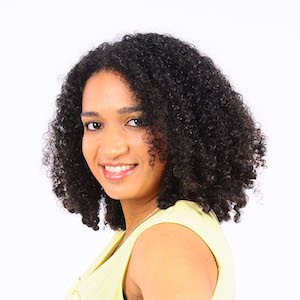 Help & Support
Our Customer Service is available in English, Dutch and German
LiveChat
Direct response during opening hours
Phone
Please call us if you have questions

+31 20 760 6081

+32 26 690 494

+49 69 8088 4250
Available Monday to Friday between 9 AM – 10 PM (CET)
WhatsApp
Direct response during opening hours

+31 6 555 29 977
Available Monday to Friday between 1 PM – 10 PM (CET)
Outside opening hours and on Saturday and Sunday, we normally respond within 24 hours
Great combination ticket including Hop-on Hop-off Bus and access to several museums and shows!

About the Hop-on Hop-off bus
From the open top double-decker buses you can see the city's most popular landmarks and enjoy the panoramic views of the beautiful boulevards, nice streets and lush gardens. With this 24-hour ticket you can enjoy two different routes and hop on and off as many times as you like. The red route is the classic route and takes 80 minutes for a full loop. This route goes along the most famous sights. The green route takes 30 minutes and takes you to the car museum and the beautiful botanical gardens.
One of the best attractions of the city is the Picasso museum, where you learn everything about the life of this famous artist. And from the Moorish fort Alcabaz you have an amazing view over the city. You can walk around in the beautiful gardens and take a look at the museum. The fort is considered the best preserved fort in Spain. After that, you can go to Plaza de Toros (Bullring) or have a picknick at Malaga Beach.
About the Museum Experience
With the museum experience you get access to many museums, join a free walking tour in the city centre and you can enjoy at a traditional Jaleo Flamenco Show. There's also a delicious lunch waiting for you at restaurant Clandestino and you can enjoy a glass of wine at Toro.
Why buy tickets online?
It's fast, easy and you get the best price
Guaranteed access, experience a hassle-free trip
You will receive your voucher via email. Print this voucher and get direct acces on the bus
The tour includes
Hop-on Hop-off bus tour (valid for 24 hours)
Free guided tour through the city center
Boat tour at the Bay of Malaga
Free entry to many museums
Flamenco show
Lunch at New Clandestino
Free wine and tapa at Toro
Audio guide in Dutch, English, German and more (only on the red route)
Important information
Departure Red route: every 30/40 minutes between 09:40 AM and 07:00 PM
Departure Green route: at 11:00 AM, 12:15 PM, 01:20 PM, 03:15 PM and 04:30 PM
Children from 0 - 3 are free
Children from 4 - 12 receive a discount
The bus on the green route has no audio guide
Starting point Red Route: Renfe Vialia
Starting point Green Route: bus station, Paseo de los Tilos, s/n, 29006, Malaga
Opening hours and addresses of museums can be found on the original websites
Please
contact
us if you have any questions. We are more than happy to help you!
This tour in Malaga is organized by City Sightseeing, 49a High Street, Henley-in-arden, Warwickshire B95 5AA, United Kingdom
Red route
Renfe Vialia
Centro de Arte Contemporaneo
Puerto / Alborania Museum
Plaza de la Marina
Paseo del Parque
Centro Pompidou Malaga
Paseo de la Farola
Playa de la Malagueta
Plaza de Toros
Castillo de Gibralfaro
Basilica de Sta. M. de la Victoria
Plaza de la Merced / Casa de Picasso
Museo Carmen Thyssen
Avenida Andalucia
Green Route
Estacion Autobuses
Renfe Vialia
Museo del Automovil
Jardin Botanico
Museo Malaga CF / Estadio
Museums included:
Malaga C.F. Museum
Museo del Automovil
Picasso
Thyssen
Music Museum
Russian Museum
Pompidou
We always double-check the availability with our local partners for each booking. Even though this is usually a swift process, it can take up to 24 hours. Once this process is completed you will receive your voucher or ticket by email. If our local partner is not able to confirm your booking we will offer you the best possible alternative. If the new date and/or time doesn't fit your itinerary, we will reimburse the full amount paid.
How great that you want to share your experience! Your feedback helps other travelers to make a better choice.