Hop-on Hop-off Bus Tour New York Tour & River Cruise
Duration: 48 hours
Instant Confirmation

Multilanguage Audio Guide
19-07-2018
Subtotal (incl. VAT):
€ 0.00
Subtotal (incl. VAT):
€ 0.00
Subtotal (incl. VAT):
€ 0.00
Subtotal (incl. VAT):
€ 0.00
Subtotal (incl. VAT):
€ 0.00
Subtotal (incl. VAT):
€ 0.00
Subtotal (incl. VAT):
€ 0.00
Subtotal (incl. VAT):
€ 0.00
Subtotal (incl. VAT):
€ 0.00
Subtotal (incl. VAT):
€ 0.00
Subtotal (incl. VAT):
€ 0.00
Subtotal (incl. VAT):
€ 0.00
Subtotal (incl. VAT):
€ 0.00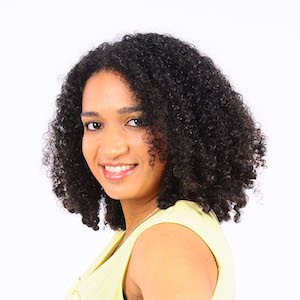 Help & Support
Our Customer Service is available in English, Dutch and German
LiveChat
Direct response during opening hours
Phone
Please call us if you have questions

+31 20 760 6081

+32 26 690 494

+49 69 8088 4250
Available Monday to Friday between 9 AM – 10 PM (CET)
WhatsApp
Direct response during opening hours

+31 6 555 29 977
Available Monday to Friday between 1 PM – 10 PM (CET)
Outside opening hours and on Saturday and Sunday, we normally respond within 24 hours
For first timers and visitors curious to the New York city highlights this All Of New York Tour is by far the best way to start exploring "the city that never sleeps"!
About the tour
Get ready for a crazy and fun 48-hour; marvel at the spectacular city architecture and most popular skyline of the world, explore the differences within the hip & upcoming suburbs and much more. Within a 48 hour time span you will get a great feel of the city from every angle. From a top open double decker busses by day and by night. On foot when hoping off at sights that attract your curiosity. The museum will give you a great overview of the entire city and a bit of history at the same time. Not to mention the incredible views when you lay back & relax whilst cruising the harbor waters towards the Statue of Liberty and receive great discounts with the free
Eat and Play Discount Card.
Why buy online tickets?
It's fast, easy and you get the best price
No searching for a ticket sales office, no hassle with dollars and credit cards
You will receive your voucher by e-mail, the printed voucher will grant access
The ticket is including
Ticket for 48 hours unlimited travel with the red tour busses and Ferry Tour
Ticket for free entrance to the Museum of the City or

the New York Historical Museum

Ticket for free night tour
Eat and Play Discount Card
An English speaking guide
Audio tracks: English, French, German, Spanish, Italian, Portugese, Japanese, Korean, Mandarin, Russian and Hebrew
Information booklet with map and time schedule
Important Information
Your ticket is valid for 48 hours
Each of the 4 tours take about 90 - 180 mins, departure every 30 minutes
Tour can be taken all year round except on November 26th and December 31st
Day-tours start at any time between 8:00 AM - 6:00 PM, the Night Tour starts at 6:00 PM/6:30 PM/7:00 PM
Child passes are valid for children between 3-11 years
Departure point:

at the reception of Madame Tussauds
Tip! You can make a choice and design your own itinerary or if you plan correctly and don't hop-on hop-off too much you can surely fit it all in 48-hours.
Please contact us if you have questions. We are more than willing to help you!
This tour in New York is organized by City Sightseeing, 49a High Street, Henley-in-arden, Warwickshire B95 5AA, United Kingdom
The Uptown Route, The Downtown Route and the Brooklyn Route are all hop-on hop-off routes with together over 50 stops. The Night Route and the 90 minute Harbor Cruise are continious routes without stops. The popular Museum of the City is along the Uptown Route, so don't forget to get of at stop 34.

The 5 routes
Uptown Route: o.a. Times Square, Lincoln Center, Central Park, Museum of the City of New York, Central Park Zoo, Plaza Hotel
Downtown Route: o.a. Times Square, GReenwich Village, SoHo, Chinatown, Lower East Side, United Nations, Rockefeller Center
Brooklyn Route: o.a. Brooklyn Promenade, Barclays Center, Brooklyn Museum of Art, Prospect Park Zoo, Brooklyn Public Library
Night Tour: begint op 7th Avenue en eindigt bij Broadway
We always double-check the availability with our local partners for each booking. Even though this is usually a swift process, it can take up to 24 hours. Once this process is completed you will receive your voucher or ticket by email. If our local partner is not able to confirm your booking we will offer you the best possible alternative. If the new date and/or time doesn't fit your itinerary, we will reimburse the full amount paid.
How great that you want to share your experience! Your feedback helps other travelers to make a better choice.