Instant Confirmation

Multilanguage Audio Guide
No visit to New York City is complete without experiencing the top of the Empire State Building.
About the Empire State Building Experience
Visit the Empire State Building in the heart of New York City and step back in time. Experience the grandeur of the building starting with the renovated art-deco lobby including its stunning murals and famous image of the building itself. Before heading up to the main deck visit the exhibits and learn more about the construction of this landmark and how it became one of the most energy efficient buildings in the world. After the Dare to Dream Exhibit on the 80th floor it is time to step into the final elevator taking you up to the 86th floor open-air Observation Deck, where you will be rewarded with 360-degree views of New York. Use the binoculars to get a closer look at Central Park, the Brooklyn Bridge, Times Square, the Statue of Liberty, and much more.
Download the free multi-media app to get the most out of your visit.
Why buy online tickets?
It's fast, easy and you get the best price
Experience a hassle free trip
You will receive your voucher by e-mail, print the voucher and get access
Ticket includes
Access to the 86th Floor Observatory
Access to the exhibits
Interactive audio guide
Important information
The Empire State Building is open all year from 8:00 AM to 2:00 AM
The last elevator up is at 1:15 AM

Discounted rate for seniors and kids (6-12). Kids under 6 free

Free WiFi is available throughout the building

Restrooms are available on the 86th Floor
The Empire State Building is fully ADA compliant (wheelchair accessible)
You will need to pass a airport style security screening. Items that are confiscated may not be returned.
There are no locker storage facilities
These items among other are prohibited: sharp objects, glass items, bottles, cans, alcoholic beverages and large objects. This is not a complete list
Strollers are allowed, but you'll need to fold it before entering the elevator
You will need to exchange your voucher at the

ticket office on the 2nd floor

Location: Fifth Avenue between 33rd & 34th Streets
Please contact us if you have questions. We are more than willing to help you!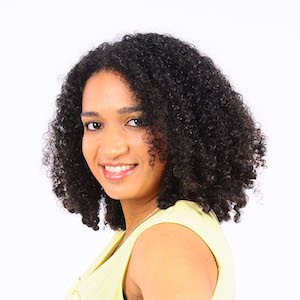 Help & Support
Our Customer Service is available in English, Dutch and German
LiveChat
Direct response during opening hours
Phone
Please call us if you have questions

+31 20 760 6081

+32 26 690 494

+49 69 8088 4250
Available Monday to Friday between 9 AM – 10 PM (CET)
WhatsApp
Direct response during opening hours

+31 6 555 29 977
Available Monday to Friday between 1 PM – 10 PM (CET)
Outside opening hours and on Saturday and Sunday, we normally respond within 24 hours
Choose a date and the desired number of tickets You will receive your voucher by e-mail directly after payment Print the voucher and show it on location to get access Your voucher is valid for 6 months, you are not obligated to go on the chosen date
We personally double-check this tours availability on every order directly with our local guides to be 100% sure of your reservation. While this almost always a swift process it can take up to 24 hours in some cases. This is why your vouchers can sometimes not be send out immediately. We try our best but in the cases where our guides are booked we'll contact you with the best alternative we can find. Not satisfied? Then we'll apologize and return your payment as soon as we can.
How great that you want to share your experience! Your feedback helps other travelers to make a better choice.