Tour Montparnasse Tickets
The Montparnasse has all kinds of things to offer. Admire the most beautiful views of Paris from an impressive height of 210 meters.
About the Montparnasse
Admire the most beautiful views of Paris. Some say it's even better than the Eiffel tower. The Montparnasse is Paris only skyscraper of the city and can be seen from all over the city. A panoramic floor, a roof terrace, restaurants, a gift shop and one of the fastest elevators in Europe. While visiting the 56th floor you have an amazing view of the Eiffel Tower, the Arc de Triomphe, Sacré Coeur and Palais du Luxembourg. Reason enough to go and take a look. The Tour Montparnasse is open every day of the year, without exception.
Why buy online tickets?
It's fast, easy and you get the best price
Your spot is guaranteed, experience a hassle free trip
You will receive your voucher by e-mail, the printed voucher will grant access
The ticket includes
Access to the 56th floor
Access to the roof terrace
Access to the fastest elevator in Europe (it takes 38 seconds to bring you to 210 meters)
Access to the ;360 Degree Café (drinks at your own expense)
The best view over Paris Several audio-visual and interactive facilities
Important information
Already more than 1 million visitors because of the amazing view
Open every day of the year
Children between 0 - 3 free of charge
Opening hours: ;from April 1st to September 30 between 9:30 AM - 11:30 PM
Opening hours: From October 1ste to March 31: Sunday through Thursday from 9:30 AM - 10:30 PM and Friday, Saturday and holiday eves from 9:30 - 11:00 PM
Last elevator 30 minutes before closing time
Start point: Centre of Paris, Montparnasse
The roof terrace is not accessible for wheelchairs
Please contact us if you have questions. We are more than happy to help you!
Tour Montparnasse Tickets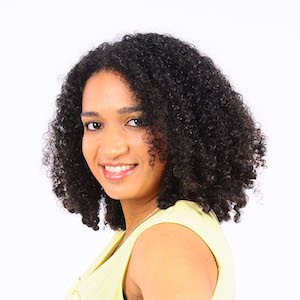 Help & Support
Our Customer Service is available in English, Dutch and German
LiveChat
Direct response during opening hours
Phone
Please call us if you have questions

+31 20 760 6081

+32 26 690 494

+49 69 8088 4250
Available Monday to Friday between 9 AM – 10 PM (CET)
WhatsApp
Direct response during opening hours

+31 6 555 29 977
Available Monday to Friday between 1 PM – 10 PM (CET)
Outside opening hours and on Saturday and Sunday, we normally respond within 24 hours
Choose a date and the desired number of tickets You will receive your voucher by e-mail directly after payment Print the voucher, show it at the entrance and get access
We personally double-check this tours availability on every order directly with our local guides to be 100% sure of your reservation. While this almost always a swift process it can take up to 24 hours in some cases. This is why your vouchers can sometimes not be send out immediately. We try our best but in the cases where our guides are booked we'll contact you with the best alternative we can find. Not satisfied? Then we'll apologize and return your payment as soon as we can.
How great that you want to share your experience! Your feedback helps other travelers to make a better choice.