Reykjavik South Coast and Waterfalls
Mobile Voucher Accepted

Professional Guide

Transfer Service Included
A great trip through the phenomenal landscape of southern Iceland! View the iconic volcanoes, glaciers and the most beautiful waterfalls of the area. Discover the amazing diversity in the Icelandic landscape with this South Coast and Waterfalls tour!

About this day trip
The tour guide will take you on this day tour to the most beautiful places of southern Iceland. Along the way, you'll stop at the iconic "Skogafoss waterfall". This waterfall is 60 meters high and 25 meters wide. The story goes, that one of the former settlers of Iceland hid a big treasure with gold behind the waterfall.
One of the next stops is the Reynisfjara beach. This world-famous beach is by far one of the most impressive black-pebble beaches of Iceland. You will be amazed by the breathtaking views of the cliffs and maybe you can spot one of the many bird species that have settled down there!
After visiting Reynisfjara you will visit the rocks of Reynisdrangar that are perfectly visible from the beach at Vik. You see a number of basalts columns sticking out of the ocean. The largest one is 66 meters high! According to some local residents there's a myth about the Reynisdrangar. The story tells that the columns are the remains of a three-master that has been pulled from the sea by trolls and then they petrified due to the sudden amount of sunlight above the water.
The last but, one of the most spectacular spots that you're going to see during the tour is the environment of the Seljalandsfoss. This waterfall is one of the most famous in Iceland. It has a height of 65 meters and is breathtaking to see. You even get the chance to walk behind the Seljalandsfoss on a slippery and mysterious path.
Highlights
Strikingly contrasted landscape of south Iceland

Views of glaciers and volcanoes

Getting up close to the iconic Skógafoss waterfall

Exploring Reynisfjara volcanic pebble beach

The towering rock stacks of Reynisdrangar

Walking behind the picturesque Seljalandsfoss waterfall

Why buy tickets online?
It's fast, easy and you get the best price

Your spot is guaranteed, experience a hassle-free trip

You will receive your voucher via email. Print this voucher or show it on your smartphone to the guide

The South Coast and Waterfalls tour includes
Pick up and drop off service for hotels and guest houses in Reykjavik (please send an email to support@guideandgo.com with the Hotel your'e staying)

Professional English speaking tour guide
Enjoying the beautiful surroundings in south Iceland

Important information
When: every day at 9:30 AM
Duration: approx. 9 hours
Excluding meals & drinks
Pick up service: 30 minutes before the tour starts. You will be dropped off at the point where you have been picked up

Meeting point in case you don't want to be picked up: The Bus terminal in Holtagaroar

Please contact us if you have any questions. We are more than happy to help you!
This tour in Reykjavik is organized by Grayline Iceland, 1900 16th Street, Suite 210, Denver, CO 80202, USA
Reykjavik South Coast and Waterfalls
| | | | | | | |
| --- | --- | --- | --- | --- | --- | --- |
| 1 | 2 | 3 | 4 | 5 | 6 | 7 |
| 8 | 9 | 10 | 11 | 12 | 13 | 14 |
| 15 | 16 | 17 | 18 | 19 | 20 | 21 |
| 22 | 23 | 24 | 25 | 26 | 27 | 28 |
| 29 | 30 | 31 | | | | |
Subtotal (incl. VAT):
€ 0.00
Add to cart
Subtotal (incl. VAT):
€ 0.00
Add to cart
Subtotal (incl. VAT):
€ 0.00
Add to cart
Subtotal (incl. VAT):
€ 0.00
Add to cart
Subtotal (incl. VAT):
€ 0.00
Add to cart
Subtotal (incl. VAT):
€ 0.00
Add to cart
Subtotal (incl. VAT):
€ 0.00
Add to cart
Subtotal (incl. VAT):
€ 0.00
Add to cart
Subtotal (incl. VAT):
€ 0.00
Add to cart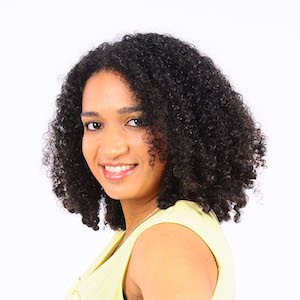 Help & Support
Our Customer Service is available in English, Dutch and German
LiveChat
Direct response during opening hours
Phone
Please call us if you have questions

+31 20 760 6081

+32 26 690 494

+49 69 8088 4250
Available Monday to Friday between 9 AM – 10 PM (CET)
WhatsApp
Direct response during opening hours

+31 6 555 29 977
Available Monday to Friday between 1 PM – 10 PM (CET)
Outside opening hours and on Saturday and Sunday, we normally respond within 24 hours
We always double-check the availability with our local partners for each booking. Even though this is usually a swift process, it can take up to 24 hours. Once this process is completed you will receive your voucher or ticket by email. If our local partner is not able to confirm your booking we will offer you the best possible alternative. If the new date and/or time doesn't fit your itinerary, we will reimburse the full amount paid.
How great that you want to share your experience! Your feedback helps other travelers to make a better choice.