Chinatown Walking Food Tour
Duration: 3 hours
Once you've done this tour, you know you really experienced Chinatown! Sure, you can visit Chinatown by bus, it's very interesting. But to really get the feel for this fascinating district you need to explore Chinatown and its culinary highlights on foot.
About this tour
Walk through back alleys and visit food markets and local restaurants. This Chinatown will surprise you with a new adventure around every corner. Artisans practice their crafts in small alleys using old techniques and the authentic cuisine will amaze you with their flavors, aromas and smells. Your tour will start off at one of the best places in Chinatown to see authentic Chinese antiques. You will see ritual objects and statues that are thousands of years old. Next you will visit a music center. If you think you have seen every musical instrument ever made, your proven wrong here.
In the oldest Chinese Bakery in San Francisco you can try different types of Dim Sum (typical Chinese food). You will visit one of the oldest cathedrals in San Francisco as well as a Buddhist temple. You will watch how fortune cookies are made by hand and enjoy some wonderful tea at the local Chinese markets. Want to know where celebrities get their hair cut? Your guide will take you there.
Why buy online tickets?
It's fast, easy and you get the best price
Your spot is guaranteed, experience a hassle free trip
You will receive your voucher by e-mail, the printed voucher will grant access
The tour is including
Experienced English Guide
See how Fortune Cookies are made
Try different types of Dim Sum
See authentic cookware
Enjoy exotic teas at a Chinese market
See incredible antiquities & all kinds of musical instruments
Visit a Buddhist temple
See artisans at work
Important information
Season: daily at 10:00 AM or 2:00 PM
Duration: approx. 3 hours
English speaking guide

Children age 2-12 special price when accompanied by adult

Departure: in front of the entrance gate to Chinatown
Please contact us when you have questions. We are more than willing to help you!
This tour in San Francisco is organized by Local Taste of the City Tours, sffoodtour.com
Chinatown Walking Food Tour
| | | | | | | |
| --- | --- | --- | --- | --- | --- | --- |
| | | | 1 | 2 | 3 | 4 |
| 5 | 6 | 7 | 8 | 9 | 10 | 11 |
| 12 | 13 | 14 | 15 | 16 | 17 | 18 |
| 19 | 20 | 21 | 22 | 23 | 24 | 25 |
| 26 | 27 | 28 | | | | |
Subtotal (incl. VAT):
€ 0.00
Add to cart
Subtotal (incl. VAT):
€ 0.00
Add to cart
Subtotal (incl. VAT):
€ 0.00
Add to cart
Subtotal (incl. VAT):
€ 0.00
Add to cart
Subtotal (incl. VAT):
€ 0.00
Add to cart
Subtotal (incl. VAT):
€ 0.00
Add to cart
Subtotal (incl. VAT):
€ 0.00
Add to cart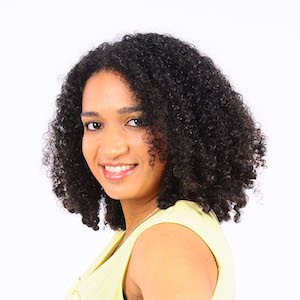 Help & Support
Our Customer Service is available in English, Dutch and German
LiveChat
Direct response during opening hours
Phone
Please call us if you have questions

+31 20 760 6081

+32 26 690 494

+49 69 8088 4250
Available Monday to Friday between 9 AM – 10 PM (CET)
WhatsApp
Direct response during opening hours

+31 6 555 29 977
Available Monday to Friday between 1 PM – 10 PM (CET)
Outside opening hours and on Saturday and Sunday, we normally respond within 24 hours
Walk through hidden alleys and find a new surprise around every corner. Try everything from Dim Sum to Fortune Cookies and more. Choose a date and the desired number of tickets You will receive your voucher by e-mail directly after payment Print the voucher, show it at the start point and get access
We always double-check the availability with our local partners for each booking. Even though this is usually a swift process, it can take up to 24 hours. Once this process is completed you will receive your voucher or ticket by email. If our local partner is not able to confirm your booking we will offer you the best possible alternative. If the new date and/or time doesn't fit your itinerary, we will reimburse the full amount paid.
How great that you want to share your experience! Your feedback helps other travelers to make a better choice.