The Seabob is a must-do if you like the ocean and sea life. Just submerge your personal submarine and skim through the water. Sea creatures, ready to be discovered are eels, turtles, octopus, starfish and schools of fish.
About the Seabob tour
The tour will start with a briefing and during the tour you will be accompanied by an experienced guide. Handling the Seabob is easy and suitable for every level of experience, from beginners to experienced snorkelers. You can decide if you want to stay on the surface or dive down. Move gracefully like a dolphin, feel like James Bond on a true underwater mission, everything is possible.
You will explore the areas of Boca Catalina, Malmok beach and Arashi. Your professional guide will show everyone the best marine life and coral. The eco-friendly Seabob is propelled by an electric stream power system. You can move 22 km per hour on water and dive down to 40 meters at 16 km per hour. You can apply light pressure and the Seabob will begin to dive. The diving depths can be set according to your personal needs.
Why buy online tickets?
It's fast, easy and you get the best price
Your spot is guaranteed, experience a hassle free trip
You will receive your voucher by e-mail, print the voucher and get access
The tour includes
Approx. 2.5 hour tour
Experienced guide
Use of Seabob
Free hotel pick-up
Important information
Daily tours at 9 AM and 3 PM
Time in the water approx. 1.45 - 2.00 hours
Always a personal experience with max 6 persons per tour
Age restriction: participants between 10 and 80 are most welcome
Participants should be healthy and fit
Pregnant ladies, people with shoulderproblems or pacemaker are not allowed to participtate
Please contact us when you have questions. We are more than willing to help you!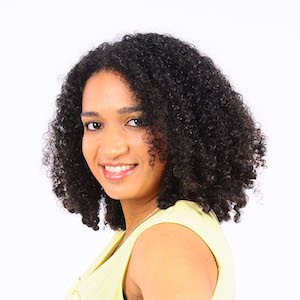 Help & Support
Our Customer Service is available in English, Dutch and German
LiveChat
Direct response during opening hours
Phone
Please call us if you have questions

+31 20 760 6081

+32 26 690 494

+49 69 8088 4250
Available Monday to Friday between 9 AM – 10 PM (CET)
WhatsApp
Direct response during opening hours

+31 6 555 29 977
Available Monday to Friday between 1 PM – 10 PM (CET)
Outside opening hours and on Saturday and Sunday, we normally respond within 24 hours
We personally double-check this tours availability on every order directly with our local guides to be 100% sure of your reservation. While this almost always a swift process it can take up to 24 hours in some cases. This is why your vouchers can sometimes not be send out immediately. We try our best but in the cases where our guides are booked we'll contact you with the best alternative we can find. Not satisfied? Then we'll apologize and return your payment as soon as we can.
How great that you want to share your experience! Your feedback helps other travelers to make a better choice.