Canal Cruise
Duration: 1 hour
Instant Confirmation

Voucher is valid up to 3 months after date of purchase
| | | | | | | |
| --- | --- | --- | --- | --- | --- | --- |
| | | | | 1 | 2 | 3 |
| 4 | 5 | 6 | 7 | 8 | 9 | 10 |
| 11 | 12 | 13 | 14 | 15 | 16 | 17 |
| 18 | 19 | 20 | 21 | 22 | 23 | 24 |
| 25 | 26 | 27 | 28 | | | |
21-02-2019
Subtotal (incl. VAT):
€ 0.00
Subtotal (incl. VAT):
€ 0.00
Subtotal (incl. VAT):
€ 0.00
Subtotal (incl. VAT):
€ 0.00
Subtotal (incl. VAT):
€ 0.00
Subtotal (incl. VAT):
€ 0.00
Subtotal (incl. VAT):
€ 0.00
Subtotal (incl. VAT):
€ 0.00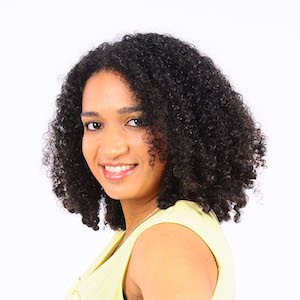 Help & Support
Our Customer Service is available in English, Dutch and German
LiveChat
Direct response during opening hours
Phone
Please call us if you have questions

+31 85 888 2923
Available Monday to Friday between 9 AM – 9 PM (CET)
WhatsApp
Direct response during opening hours

+31 6 555 29 977
Available Monday to Friday between 1 PM – 9 PM (CET)
Enjoy a wonderful cruise through the canals of Amsterdam and learn all about the historical buildings, the canals and their history.

About the Canal Cruise
During this 1-hour cruise you will sail through the monumental canal district of Amsterdam. Be amazed by the houses with their beautiful facades, monuments from the golden age, beautiful churches, the well-known "Magere Brug" and much more! This cruise offers you the best view from the water. You can perfectly see all the monumental canal houses!
Famous canals such as the Herengracht, Prinsengracht and Keizersgracht will all be visited during the cruise. There is an audio guide who will give you all information about the history of Amsterdam. This audio guide is available in 18 languages, which makes this tour suitable for everyone!
Why buy online tickets?
It's fast, easy and you get the best price
Your spot is guaranteed, experience a hassle-free trip
You'll receive your voucher via email. Print the voucher and show it at the start point
The Canal Cruise includes
A 1-hour cruise
GPS audio in 19 different languages including English, Dutch and Deutsch
Important information
Departure times summer season from March 23 - October 30: daily every 20 minutes from 9:00 AM - 10:00 PM
Departure time winter season from October 30 - March 22: daily every 30 minutes from 9:30 AM - 9:00 PM
Check-in: 20 minutes before departure
Duration: 1-hour
This Canal Cruise will also be shipping on Kings day (27 April)
Voucher is valid for 3 months after purchase date
Special price for children between 4-12 years. Children up to 4 free of charge
Start point of the canal cruise: Lovers Canal Cruises, in front Central Station
Important: between November 29, 2018 and January 20, 2019 the cruise will not sail after 4:30 PM
Please contact us if you have any questions. We are more than happy to help you!
This tour in Amsterdam is organized by Lindbergh, Damrak 26, 1012 LJ, Amsterdam, Netherlands
We always double-check the availability with our local partners for each booking. Even though this is usually a swift process, it can take up to 24 hours. Once this process is completed you will receive your voucher or ticket by email. If our local partner is not able to confirm your booking we will offer you the best possible alternative. If the new date and/or time doesn't fit your itinerary, we will reimburse the full amount paid.
How great that you want to share your experience! Your feedback helps other travelers to make a better choice.