The Amsterdam Dungeon
Duration: 80 minutes
Instant Confirmation

Wheelchair Accessible
18-10-2018
Subtotal (incl. VAT):
€ 0.00
Subtotal (incl. VAT):
€ 0.00
Subtotal (incl. VAT):
€ 0.00
Subtotal (incl. VAT):
€ 0.00
Subtotal (incl. VAT):
€ 0.00
Subtotal (incl. VAT):
€ 0.00
Subtotal (incl. VAT):
€ 0.00
Subtotal (incl. VAT):
€ 0.00
Subtotal (incl. VAT):
€ 0.00
Subtotal (incl. VAT):
€ 0.00
Subtotal (incl. VAT):
€ 0.00
Subtotal (incl. VAT):
€ 0.00
Subtotal (incl. VAT):
€ 0.00
Subtotal (incl. VAT):
€ 0.00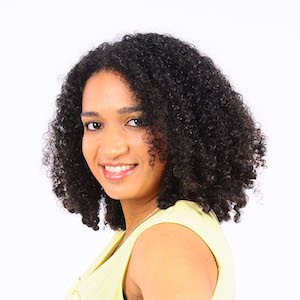 Help & Support
Our Customer Service is available in English, Dutch and German
LiveChat
Direct response during opening hours
Phone
Please call us if you have questions

+31 20 760 6081

+32 26 690 494

+49 69 8088 4250
Available Monday to Friday between 9 AM – 10 PM (CET)
WhatsApp
Direct response during opening hours

+31 6 555 29 977
Available Monday to Friday between 1 PM – 10 PM (CET)
The Amsterdam Dungeon is the "must-see" attraction of Amsterdam! With a group of up to 30 people you will enter the Dungeon where you'll experience 500 years of history in a unique setting. No educational tour is the same.
About the Amsterdam Dungeon
It's guaranteed that you will be surprised with an unpredictable experience in the Amsterdam Dungeon. As you walk from show to show the 9 actors will make sure that you will have an unforgettable time. Your adventure starts in the medieval elevator where you can hear grinding and creaking sounds as well as the sound of moaning victims as you enter the waiting room of the torturer.
Once arrived in the torture chamber you will have shivers running down your body since the torturer might be on his way to you! If you can escape the torturer then the Muciso Bar will be your next stop. In this bar your soul can be sold to the Dutch East India Company where you will be surrounded by terrifying crew members.
After your journey at sea prepare yourself for court, because you and the rest of the group were part of a serious crime and the judge has no time for excuses. Also beware of the poor soul that wants to help you. But don't worry, the mirror labyrinth can be the way out of all this misery, you just need to find it. When you finally expect to be released you are the witness of a witch burning. Act normal and quite otherwise you might be next on the stake!
Why buy tickets online?
It's fast, easy and you get the best price
Your spot is guaranteed, experience a hassle-free trip
You will receive your voucher via email. Print the voucher and exchange it for your ticket
The Amsterdam Dungeon includes
A complete tour consisting of 11 shows
Alternating English/Dutch narrator
Important information
Opening hours: Sunday till Thursday: 11:00 AM till 07:00 PM
Friday and Saturday: 11:00 AM till 10:00 PM
Tour starts every 10 to 15 minutes
Duration: approx. 80 minutes
There's a special price for children age 10 to 16 years
The recommended age to visit The Dungeon is 10 years and older, but it is up to the discretion of the accompanying adult
Children age 12 and younger must be accompanied by an adult
The Dungeon is partially wheelchair accessible (for standard wheelchairs only)
Standard wheelchairs available
Pregnant woman and people with neck or back problems should indicate this in advance to the staff
People with claustrophobia are advised not to take part in this tour
Pick up location tickets: Damrak 26
Address Amsterdam Dungeon: Rokin 78, Amsterdam
Please
contact
us if you have any questions. We are more than happy to help you!
Recommended!
The dungeons are really good fun with true historic background! Great scenery and actors! Recommended!
Scary and funny at the same time
This experience is a perfect blend of fear, fun, and facts! Great fun for all ages. Not too scary, but scary enough, and very funny and informative.
Cool experience
If you like doors slamming, a lot people popping out of shadows to say boo, this is your place.
This tour in Amsterdam is organized by Lindbergh, Damrak 26, 1012 LJ, Amsterdam, Netherlands


| | |
| --- | --- |
| Date | Opening Hours |
| 22 April till 30 April | 10:30 AM - 07:00 PM |
| 27 April, Kingsday | 11:00 AM - 03:00 PM |
| 4 May | 11:00 AM - 04:30 PM |
| 8 July till 3 September | 10:30 AM - 07:00 PM |
| 14 October till 29 October | 10:30 AM - 07:00 PM |
| 24 + 25 December | 10:30 AM - 04:30 PM |
| 26 December | 10:30 AM - 07:00 PM |
| 31 December | 10:30 AM - 04:30 PM |
| 1 January | 11:00 AM - 07:00 PM |
Subject to change.
We always double-check the availability with our local partners for each booking. Even though this is usually a swift process, it can take up to 24 hours. Once this process is completed you will receive your voucher or ticket by email. If our local partner is not able to confirm your booking we will offer you the best possible alternative. If the new date and/or time doesn't fit your itinerary, we will reimburse the full amount paid.
How great that you want to share your experience! Your feedback helps other travelers to make a better choice.