Discover Scuba Diving
Duration: 3 hours
20-06-2018
Subtotal (incl. VAT):
€ 0.00
Subtotal (incl. VAT):
€ 0.00
Subtotal (incl. VAT):
€ 0.00
Subtotal (incl. VAT):
€ 0.00
Subtotal (incl. VAT):
€ 0.00
Subtotal (incl. VAT):
€ 0.00
Subtotal (incl. VAT):
€ 0.00
Subtotal (incl. VAT):
€ 0.00
Subtotal (incl. VAT):
€ 0.00
Subtotal (incl. VAT):
€ 0.00
Subtotal (incl. VAT):
€ 0.00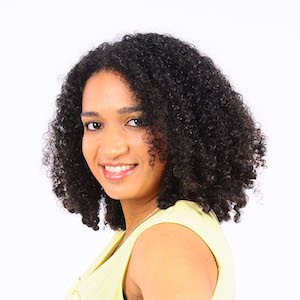 Help & Support
Our Customer Service is available in English, Dutch and German
LiveChat
Direct response during opening hours
Phone
Please call us if you have questions

+31 20 760 6081

+32 26 690 494

+49 69 8088 4250
Available Monday to Friday between 9 AM – 10 PM (CET)
WhatsApp
Direct response during opening hours

+31 6 555 29 977
Available Monday to Friday between 1 PM – 10 PM (CET)
Outside opening hours and on Saturday and Sunday, we normally respond within 24 hours
You haven't tried scuba diving before? Because of the tropical climate and beautiful underwater world, Aruba is the place to experience it for the first time! Please note: diving can be addictive...
About the Scuba Introduction Dive
This is the perfect way to learn to dive and experience the thrill of breathing underwater. Immerse yourself in an underwater realm with this introduction to scuba, first by pool sessions followed by a one-tank dive in de Caribbean Sea off the shores of Aruba.
To get comfortable with your equipment you begin your day with a pool session. During the pool session, you will learn all the skills, ins and outs you need to know before you will dive. After the pool session, you hop aboard a custom-designed dive boat and head out into open water, across Aruba's shallow sand plateau to the off-shore tropical reefs along the protected western coast.
Once the boat is anchored, strap on your tank and dive in Aruba's crystal clear, turquoise waters. You will dive at the Pedernalis wreck site (20-25 feet depth) which is a beginner's paradise offering a combination of large pieces of a wreck spread out between coral formations. You can see sections of wreck cabins, as well as the pipe line system all spread out in pieces.
Swim along behind your instructor as he will lead the way through open water, going down as far as 20–30 feet (6–9 m) in search of Aruba's famed wrecks, teeming coral gardens, and undulating, sandy seabeds.
Why buy online tickets?
It's fast, easy and you get the best price
Your spot is guaranteed, experience a hassle free trip
You will receive your voucher by e-mail, print it or show it on your smartphone
The intro dive is including
Instruction and practice dive in swimming pool
1-tank boat dive in open sea 1.5 hour
Guidance by a professional and certified diving instructor
All diving gear
Certificate
Important information
Available daily on request
Time: from 8:30 AM - 11:30 AM or 1:30 PM - 4:30 PM
It's no allowed to dive 24-hours after arrival or prior to departure because of your own safety
Age: 15 years or older
Season: whole year
Transfer upon request directly with tour operator (details on voucher)
Location: The Hyatt Pier (details on voucher)
Take note! To be able to dive you need to be in good health and not be dependent on heavy medicines, otherwise you will need to bring a doctor's permission which shows that it is safe for you to dive. On location before the dive you will have to sign a medical form and responsibility waiver.
Please contact us if you have questions. We are more than happy to help you!
This tour in Aruba is organized by Red Sail Aruba, J. E. Irausquin Boulevard 348-A, Palm Beach, Aruba
We always double-check the availability with our local partners for each booking. Even though this is usually a swift process, it can take up to 24 hours. Once this process is completed you will receive your voucher or ticket by email. If our local partner is not able to confirm your booking we will offer you the best possible alternative. If the new date and/or time doesn't fit your itinerary, we will reimburse the full amount paid.
How great that you want to share your experience! Your feedback helps other travelers to make a better choice.