Acropolis, Agora & Agora Museum Walking Tour
Duration: 3.5 hours
| | | | | | | |
| --- | --- | --- | --- | --- | --- | --- |
| | 1 | 2 | 3 | 4 | 5 | 6 |
| 7 | 8 | 9 | 10 | 11 | 12 | 13 |
| 14 | 15 | 16 | 17 | 18 | 19 | 20 |
| 21 | 22 | 23 | 24 | 25 | 26 | 27 |
| 28 | 29 | 30 | 31 | | | |
27-05-2018
Child
12-17 years
€ 45.00
Subtotal (incl. VAT):
€ 0.00
Child
12-17 years
€ 45.00
Subtotal (incl. VAT):
€ 0.00
Child
12-17 years
€ 45.00
Subtotal (incl. VAT):
€ 0.00
Child
12-17 years
€ 45.00
Subtotal (incl. VAT):
€ 0.00
Child
12-17 years
€ 45.00
Subtotal (incl. VAT):
€ 0.00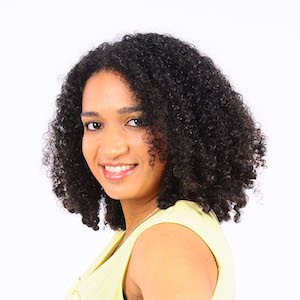 Help & Support
Our Customer Service is available in English, Dutch and German
LiveChat
Direct response during opening hours
Phone
Please call us if you have questions

+31 20 760 6081

+32 26 690 494

+49 69 8088 4250
Available Monday to Friday between 9 AM – 10 PM (CET)
WhatsApp
Direct response during opening hours

+31 6 555 29 977
Available Monday to Friday between 1 PM – 10 PM (CET)
Outside opening hours and on Saturday and Sunday, we normally respond within 24 hours
If you visit Athens you certainly cannot miss the Acropolis. Combine this with a visit to the Ancient Angora and the corresponding Agora Museum to get the ultimate Athens experience!

About the Acropolis, Agora & Museum Tour
Avoid the crowds and start your visit to the Acropolis on the south slope and immediately pay a visit the ancient Dionysus sanctuary and the Dionysus Theatre. While you slowly ascend the sacred hill, the professional guide will tell you all you need to know about the many monuments, like the Parthenon, the Erechtheion, the Propylaia, the Nike Temple, the Agrippa Monument and the surrounding monuments. While you are there, you might as well enjoy the breath-taking views of Athens that start to unfold.

After the tour you have the time to explore the Acropolis yourself, however, don't take too much time! The guide will continue the tour towards the Ancient Agora, which was the commercial, financial and political centre of Ancient Athens. You might feel as if you have traveled back in time while you visit the different temples, such as the Church of the 12 Apostles, the Altar of Zeus and many others. You will also have the time to visit the Attolos Museum. The tour will end around 3 in the afternoon.
Why buy tickets online?
It's fast, easy and you get the best price
Your spot is guaranteed, experience a hassle-free trip

You will receive your voucher by e-mail, print the voucher and show it to the guide
The ticket includes
English speaking guide

Visit to Acropolis (entrance fee not included)


Visit to Agora & Museum

(entrance fee not included)
Important information

Duration: approx. 3.5 hours
Walking time: approx. 40 minutes
Walking pace: moderate
Start and end time: 11.30 AM - 3:00 PM
Entrance to paid museums and tourist attractions are not included in the tour. Tickets (€ 28.00 per adult) will be purchased by the guide to prevent long waiting times, make sure you bring sufficient cash money to pay the guide
Child rate is applicable for children between 6 - 17 years old. Children younger than 5 can join free of charge
Student rate is applicable only when holding a valid ID and student card
Food and drinks are not included
Meeting point: Dionysiou Areopagitou St. (details on voucher)
Please
contact
us if you have questions. We are more than happy to help you!
This tour in Athens is organized by Athens Walking Tours, 2 Heyden St., 104 34 Athens, Greece
We always double-check the availability with our local partners for each booking. Even though this is usually a swift process, it can take up to 24 hours. Once this process is completed you will receive your voucher or ticket by email. If our local partner is not able to confirm your booking we will offer you the best possible alternative. If the new date and/or time doesn't fit your itinerary, we will reimburse the full amount paid.
How great that you want to share your experience! Your feedback helps other travelers to make a better choice.