Athens Walking Tour
Duration: 3 hours
23-01-2019
Subtotal (incl. VAT):
€ 0.00
Subtotal (incl. VAT):
€ 0.00
Subtotal (incl. VAT):
€ 0.00
Subtotal (incl. VAT):
€ 0.00
Subtotal (incl. VAT):
€ 0.00
Subtotal (incl. VAT):
€ 0.00
Subtotal (incl. VAT):
€ 0.00
Subtotal (incl. VAT):
€ 0.00
Subtotal (incl. VAT):
€ 0.00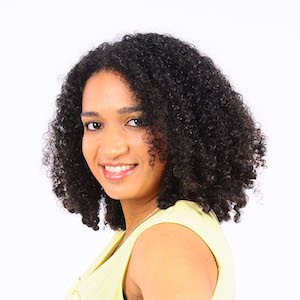 Help & Support
Our Customer Service is available in English, Dutch and German
LiveChat
Direct response during opening hours
Phone
Please call us if you have questions

+31 85 888 2923
Available Monday to Friday between 9 AM – 9 PM (CET)
WhatsApp
Direct response during opening hours

+31 6 555 29 977
Available Monday to Friday between 1 PM – 9 PM (CET)
Travel back in time with this walking tour through historic Athens! Get in touch with the history of this wonderful city and admire its modern architecture.
The highlights
An impressive walk along the streets of Athens, lined with both famous and unknown historical sites

Learn everything about the history of this city and its modern-day life from a local guide

Witness the interesting changing of the guards ceremony

Discover the secret corners of Athens

About the walking tour
The tour will start at Syntagma square where you will meet your local guide. From the square you can admire the amazing luxury hotel Grande Bretagne and witness the interesting ceremony of the guards of the Constitution. As you watch the ceremony your local guide will explain everything about this tradition! Next, you will hop on the metro and travel to historic Acropolis. The ride between the stops feels like time travelling, because both stations showcase exposed ancient ruins behind glass.
Exit the station and walk around the walls of famous Acropolis, passing by ancient Agora. Along the way your local guide will be happy to share the traditions, customs and the history of this place. You then continue to the cozy area of Plaka, where you can shop for souvenirs and find many local products. Keep walking to Diogenis square where you can admire Handrian's Arch and the temple of Zeus. Before you travel back to the present time you will pass by the National Garden, Zappeion and the white marble Panathinaiko Stadium, where the first Olympic games took place. Finally, it is time to go back to the present. Admire some of the new city highlights and modern architecture and visit Kolonaki, the heart of modern Athens!
Why book tickets online?
It's easy, fast and you get the best price

Your spot is guaranteed, experience a hassle free trip

You receive your voucher at your E-mail, print it and show it to your guide

This tour includes
A historic walking tour through Athens

An English speaking guide

Important information
When: Daily
Start time: 9:30 AM
Duration: approx. 3 hours
Meeting point: Syntagma square
End spot: Academy of Athens

Dress standard: shorts or skimpy tops are not permitted in churches

Food, beverages and transport is exclusive

Please contact us when you have questions. We are more than willing to help you!
This tour in Athens is organized by Urban Adventures, London, England
We always double-check the availability with our local partners for each booking. Even though this is usually a swift process, it can take up to 24 hours. Once this process is completed you will receive your voucher or ticket by email. If our local partner is not able to confirm your booking we will offer you the best possible alternative. If the new date and/or time doesn't fit your itinerary, we will reimburse the full amount paid.
How great that you want to share your experience! Your feedback helps other travelers to make a better choice.