Bangkok Chinatown Sight and Bites
Duration: 5 hours
16-05-2021
Subtotal (incl. VAT):
€ 0.00
Subtotal (incl. VAT):
€ 0.00
Subtotal (incl. VAT):
€ 0.00
Subtotal (incl. VAT):
€ 0.00
Subtotal (incl. VAT):
€ 0.00
Subtotal (incl. VAT):
€ 0.00
Subtotal (incl. VAT):
€ 0.00
Subtotal (incl. VAT):
€ 0.00
Subtotal (incl. VAT):
€ 0.00
Subtotal (incl. VAT):
€ 0.00
Subtotal (incl. VAT):
€ 0.00
Subtotal (incl. VAT):
€ 0.00
Subtotal (incl. VAT):
€ 0.00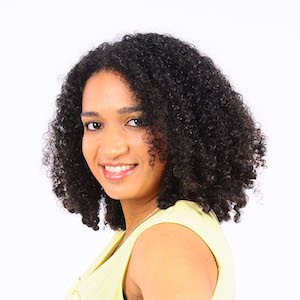 Help & Support
Our Customer Service is available in English, Dutch and German
LiveChat
Direct response during opening hours
Phone
Please call us if you have questions

+31 85 888 2923
Available Monday to Friday between 2 PM – 9 PM (CET)
WhatsApp
Direct response during opening hours

+31 6 555 29 977
Available Monday to Friday between 2 PM – 9 PM (CET)
Join this Bangkok tour to experience Thai & Chinese food, culture and architecture of the Chinatown area. Be bamboozled by the market scene and try foods you've never heard of before!
About the tour
This 4-5 hour tour of will take you through Bangkok's authentic and historic Chinatown; a neighborhood so rich in sights, sounds, and smells! Taking a stroll through this neighborhood is one of the best things to do in Bangkok. With a local guide by your side you will never miss a beat.
With your local guide, you'll head to Wat Traimit known as the The Golden Buddha Temple. Inside this temple would you find the biggest golden exhibited buddha from the Sukhotai Era. The guide will take you back in time and tell you about the legendary tales, the many secrets and impressive stories surrounded this holy statue, you will be amazed! The temple is also hosting the Yaowarat Chines Heritage Center, you will learn about the Chinese population in Thailand and about the relation between these two special countries.
Beside visiting cultural aspects is your guide taking you to a 100-year old coffee shop on Phat Sai Road, where you'll be treated to a coffee, snack and the opportunity to sit back and soak up the atmosphere. At the market stalls you get the opportunity to go wild and try all those dishes you've never even heard of. A snack, coffee and dinner are included in the tour.
With a belly full of Bangkok treats, you'll continue on the tour towards Wat Mangkon Kamalawat (Lotus Temple). This is the biggest Chinese Buddhistic temple of Bangkok. The temple is providing warm and positive vibes to soak up the best energies. Incredible! The next stop is a authentic Chinese market full of Chinse religious products. You will see and taste Chinese delicacies you never heard about it! Is this not a unique experience?
The last stop is a breathtaking skybar. You are able to enjoy a fully 360-degree panoramic view all over the city center. The bar is open to get yourself a fresh Thai beer of delightful cocktail to relax after spending hours in the crowdy city of Bangkok. Afterward you are allowed to stay at the bar on own expenses, otherwise the guide will help you to find your way back to your accommodation.
Why buy online tickets?
It's fast, easy and you get the best price
Your spot is guaranteed so you can experience a hassle-free trip
You will receive your voucher via e-mail, print this voucher and show it to the guide
The tour includes
Local and experienced English speaking guide
Entrance fees
Coffee and Tea
Streetfood
1 Thai beer of refreshing cocktail
Important information
When: Tuesday to Sunday at 3:00 PM
Duration: approx. 4-5 hours
Language: English
Minimum age: 8 years
There are possibilities the accommodate vegitarians and dietary restrictions
Dress standard: please ensure that your knees and shoulders are covered as this day tour may visit religious sites
Meeting point: Bangkok Hua Lamphong Railway Station
End point: Grand China Hotel Bangkok, 215 Yaowarat Road
Please contact us if you have questions. We are more than happy to help you!
This tour in Bangkok is organized by Urban Adventures, London, England
We always double-check the availability with our local partners for each booking. Even though this is usually a swift process, it can take up to 24 hours. Once this process is completed you will receive your voucher or ticket by email. If our local partner is not able to confirm your booking we will offer you the best possible alternative. If the new date and/or time doesn't fit your itinerary, we will reimburse the full amount paid.
How great that you want to share your experience! Your feedback helps other travelers to make a better choice.