Escape Room Barcelona
Duration: 2 hours - 1 hour
| | | | | | | |
| --- | --- | --- | --- | --- | --- | --- |
| | 1 | 2 | 3 | 4 | 5 | 6 |
| 7 | 8 | 9 | 10 | 11 | 12 | 13 |
| 14 | 15 | 16 | 17 | 18 | 19 | 20 |
| 21 | 22 | 23 | 24 | 25 | 26 | 27 |
| 28 | 29 | 30 | 31 | | | |
28-05-2018
Aztec Treasure
Mission Gaudi
The Afterparty
Choose your tickets
Subtotal (incl. VAT):
€ 0.00
Aztec Treasure
Mission Gaudi
The Afterparty
Choose your tickets
Subtotal (incl. VAT):
€ 0.00
Aztec Treasure
Mission Gaudi
The Afterparty
Choose your tickets
Subtotal (incl. VAT):
€ 0.00
Aztec Treasure
Mission Gaudi
The Afterparty
Choose your tickets
Subtotal (incl. VAT):
€ 0.00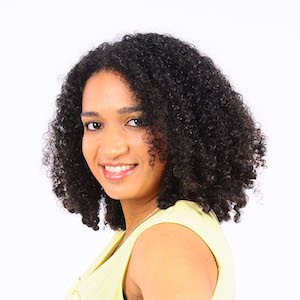 Help & Support
Our Customer Service is available in English, Dutch and German
LiveChat
Direct response during opening hours
Phone
Please call us if you have questions

+31 20 760 6081

+32 26 690 494

+49 69 8088 4250
Available Monday to Friday between 9 AM – 10 PM (CET)
WhatsApp
Direct response during opening hours

+31 6 555 29 977
Available Monday to Friday between 1 PM – 10 PM (CET)
Outside opening hours and on Saturday and Sunday, we normally respond within 24 hours
Looking for some excitement during your visit to Barcelona? Ok, let's lock you up then! You and your team have 60 minutes to accomplish the mission and to escape the room by finding clues and solving logic puzzles. Choose one of the three different escape rooms and have some fun!

About Mission Gaudi (14+)
Are you able to save the archives of one of the most famous architect of all time? You are playing in the year 1936 and a revolutionary group sets the working place of Antoni Gaudi on fire. Try together with your team to find all clues and solve all the riddles as soon as possible. In the meantime, you will learn everything about Barcelona's architecture and the life of Antoni Gaudi.
About Aztec Treasure (8+)
The ship of the Spanish captain is sinking with a special Aztec treasure on board. Are you able to escape from the sinking ship? It is a dark stormy night and you have to find all the treasure's in the captain's cabin. Make sure you solve all puzzles and mysteries so you can find the treasures and be able to leave the ship before it sinks to the bottom of the ocean.
About the afterparty (16+)
It is the morning after an epic party in Barcelona. You wake up and you find yourself trapped in a strange apartment. You have a hangover and have vague memories about last night. Think carefully and solve all puzzles to free yourself from this apartment. Find the clues and get out as soon as possible before the police knocks at the door to ask you about the things that happened that night.
Why buy online tickets?
It's fast, easy and you get the best price
Your spot is guaranteed, experience a hassle-free trip
You will receive your voucher by email, show the voucher on your smartphone and get locked-up
The tour includes
Entrance to the chosen escape room
60 minutes of fun and excitement
An unforgettable experience
Important information
Each escape room has its own level of difficulty, the easiest escape room is Aztec Treasures and the hardest is Mission Gaudi

Max. 5 people per escape room
Opening hours: Sunday to Thursday 11:00 AM - 11:00 PM, Friday & Saturday 11:00 AM - 12:30 PM
Please let us know during booking if you want to play in the morning, afternoon or evening.
Check the calendar for available days
Address: Passatge del Patriarca 4-10 Local D, Barcelona
Please
contact
us if you have questions. We are more than happy to help you!
This tour in Barcelona is organized by Lock Clock, Passatge del Patriarca, 4-10, local D, 08002 Barcelona
We always double-check the availability with our local partners for each booking. Even though this is usually a swift process, it can take up to 24 hours. Once this process is completed you will receive your voucher or ticket by email. If our local partner is not able to confirm your booking we will offer you the best possible alternative. If the new date and/or time doesn't fit your itinerary, we will reimburse the full amount paid.
How great that you want to share your experience! Your feedback helps other travelers to make a better choice.