Park Güell Guided Walking Tour
Skip the Line

Instant Confirmation

Professional Guide
Don't miss out Park Güell as it will definitely surprise you. Park Güell is definitely a must see when you are visiting Barcelona. Park Güell is situated on a hill just outside the city and covers more than 15 acres of land.
About Park Güell
In the year 1900 Eusebi Guell approached Antoni Gaudi to design an elegant estate with family homes just outside the city. The idea was to sell the newly build family homes and lots to the upper class of Barcelona. However, Eusebi Guell sold only two lots of which one to Antoni Gaudi. Therefore the development of the park was canceled and re-opened in 1922 for the general public.
About the tour
The tour starts at the main entrance of the park where you will meet your guide. During the walk through the park the guide will tell you everything there is to know about the history of the Park and he will show you all the highlights. The first sight on Park Güell is overwhelming. You will have a fantastic view on the big staircase dominated by the dragon, the 86 Doric columns and several fabulous buildings. As to be expected from Antoni Gaudi, you will encounter several beautiful mosaics made out of numerous pieces of ceramic tiles and glass. You will see the mosaics in the main entrance gate, statues, rooftops and benches. The park is beautifully arranged around a large central square bordered by a snake-shaped, mosaic covered bench.
Why buy online tickets?
It's fast, easy and you get the best price
Your spot is guaranteed, experience a hassle free trip
You will receive your voucher by e-mail, the printed voucher will grant access
The ticket is including
Walking tour under the supervision of an English speaking guide
Priority Entry access: you can skip the line
Important Information
From April 1 to October 31: Daily at 10:00 AM and 11:00 AM, extra availability at 6:30 PM until September 16
From November 1 to March 31: Friday and Saturday's at 12:00 PM
Children up to 6 years are free of charge however you have to book them
The duration of the guided walking tour is around 1.5 hour
Meeting point: in front of the main entrance (details on voucher)
Please contact us when you have questions. We are more than willing to help you!
Park Güell Guided Walking Tour
| | | | | | | |
| --- | --- | --- | --- | --- | --- | --- |
| | | | | | | 1 |
| 2 | 3 | 4 | 5 | 6 | 7 | 8 |
| 9 | 10 | 11 | 12 | 13 | 14 | 15 |
| 16 | 17 | 18 | 19 | 20 | 21 | 22 |
| 23 | 24 | 25 | 26 | 27 | 28 | 29 |
| 30 | 31 | | | | | |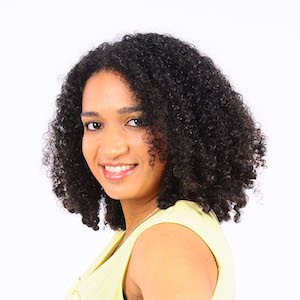 Help & Support
Our Customer Service is available in English, Dutch and German
LiveChat
Direct response during opening hours
Phone
Please call us if you have questions

+31 20 760 6081

+32 26 690 494

+49 69 8088 4250
Available Monday to Friday between 9 AM – 10 PM (CET)
WhatsApp
Direct response during opening hours

+31 6 555 29 977
Available Monday to Friday between 1 PM – 10 PM (CET)
Outside opening hours and on Saturday and Sunday, we normally respond within 24 hours
Park Güell! Buy your tickets now. This architectural marvel is situated in the middle of nature and cannot be found anywhere else in the world. It was designed by Antoni Gaudí and is recognized as Unesco's world heritage site. Choose a date and the desired number of tickets You will receive your voucher by e-mail directly after payment Print the voucher, show it at the entrance and get access
We personally double-check this tours availability on every order directly with our local guides to be 100% sure of your reservation. While this almost always a swift process it can take up to 24 hours in some cases. This is why your vouchers can sometimes not be send out immediately. We try our best but in the cases where our guides are booked we'll contact you with the best alternative we can find. Not satisfied? Then we'll apologize and return your payment as soon as we can.
How great that you want to share your experience! Your feedback helps other travelers to make a better choice.