Montserrat Bus Tour
Duration: 4 hours
Instant Confirmation

Professional Guide
17-08-2018
Subtotal (incl. VAT):
€ 0.00
Subtotal (incl. VAT):
€ 0.00
Subtotal (incl. VAT):
€ 0.00
Subtotal (incl. VAT):
€ 0.00
Subtotal (incl. VAT):
€ 0.00
Subtotal (incl. VAT):
€ 0.00
Subtotal (incl. VAT):
€ 0.00
Subtotal (incl. VAT):
€ 0.00
Subtotal (incl. VAT):
€ 0.00
Subtotal (incl. VAT):
€ 0.00
Subtotal (incl. VAT):
€ 0.00
Subtotal (incl. VAT):
€ 0.00
Subtotal (incl. VAT):
€ 0.00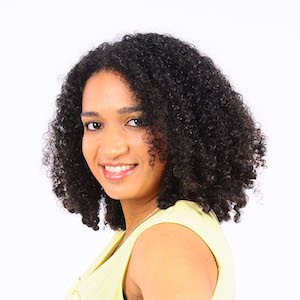 Help & Support
Our Customer Service is available in English, Dutch and German
LiveChat
Direct response during opening hours
Phone
Please call us if you have questions

+31 20 760 6081

+32 26 690 494

+49 69 8088 4250
Available Monday to Friday between 9 AM – 10 PM (CET)
WhatsApp
Direct response during opening hours

+31 6 555 29 977
Available Monday to Friday between 1 PM – 10 PM (CET)
Outside opening hours and on Saturday and Sunday, we normally respond within 24 hours
De Montserrat Bus Tour
You will be amazed by the beauty and serenity of the Mountain of Montserrat. Leave the hustle and bustle of Barcelona city behind and enjoy this relaxed tour up the mountains.
During the scenic drive up the guide will entertain the group with tales, history and legends of the mountain and about the monastery and the shrine. Looking down you will see all of Barcelona, it's suburbs and the ocean. After everyone gets of the bus the guide will give a tour to orientate you to the main places of interest: the monastery, basilica, museum with a marvelous collection of paintings, Stations of the Cross, as well as bars, restaurants, shops and the market.
De tour takes about 4 hours and besides the guided tours there is also sufficient time to wander around, feast on a delicious lunch or retreat and meditate a little. Take a sweater along as it tends to be a little colder up the mountain. The drive back will be along an alternative route accompanied by recordings of traditional Catalan music.
Why buy online tickets?
It's fast, easy and you get the best price
Your access is guaranteed, experience a hassle free trip
You will receive your voucher by e-mail, the printed voucher will grant access
The tour is including
English speaking guide
4-hour tour with deluxe bus
Important information:
Departure time: Monday-Saturday at 15:00, on Sundays no tours
Duration: 4 hours approx
Season: all year round. The tour always takes place regardless of the weather or amount of bookings. Closing dates are pre-blocked in the booking calender for your convenience
Language: only in English
Childrens ticket: valid between 3-12 years. Kids 0-2 join free
Food, beverage and entrance to other attractions are not included
Tip: take along a sweater, it tends to get colder up there
Transport: Comfortable roomy air-conditioned bus. Please note that all our coach tours involve some walking
Departure Point: Plaça Catalunya, in front of Deutsche Bank & Hotel Olivia Plaza
Itinerary: Barcelona > Parc Natural de Montserrat > Sanctuary (Monastery, Basilica, Chapel of the Virgin) > Free time > return to Barcelona
Please contact
us when you have questions. We are more than willing to help you!
This tour in Barcelona is organized by Barcelona Guide Bureau, Via Laietana, 50, 2-2, 08003 Barcelona, Spain
We always double-check the availability with our local partners for each booking. Even though this is usually a swift process, it can take up to 24 hours. Once this process is completed you will receive your voucher or ticket by email. If our local partner is not able to confirm your booking we will offer you the best possible alternative. If the new date and/or time doesn't fit your itinerary, we will reimburse the full amount paid.
How great that you want to share your experience! Your feedback helps other travelers to make a better choice.