Berlin Dungeon Hop-on Hop-off Bus
Duration: 24 hours
Instant Confirmation

Multilanguage Audio Guide
19-11-2019
Subtotal (incl. VAT):
€ 0.00
Subtotal (incl. VAT):
€ 0.00
Subtotal (incl. VAT):
€ 0.00
Subtotal (incl. VAT):
€ 0.00
Subtotal (incl. VAT):
€ 0.00
Subtotal (incl. VAT):
€ 0.00
Subtotal (incl. VAT):
€ 0.00
Subtotal (incl. VAT):
€ 0.00
Subtotal (incl. VAT):
€ 0.00
Subtotal (incl. VAT):
€ 0.00
Subtotal (incl. VAT):
€ 0.00
Subtotal (incl. VAT):
€ 0.00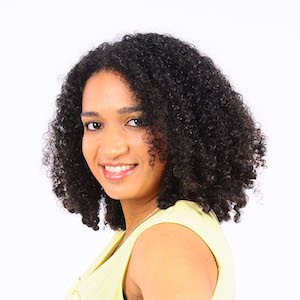 Help & Support
Our Customer Service is available in English, Dutch and German
LiveChat
Direct response during opening hours
Phone
Please call us if you have questions

+31 85 888 2923
Available Monday to Friday between 2 PM – 9 PM (CET)
WhatsApp
Direct response during opening hours

+31 6 555 29 977
Available Monday to Friday between 2 PM – 9 PM (CET)
Do you dare to go to The Berlin Dungeon? And do you want to learn more about the history of Berlin? Then this tour is for you! Learn everything about the history of Berlin in an exciting and scary way! Be guided through a story with a combination of exciting and humor.
About the Hop-on Hop-off Tour
During the Hop-on Hop-off Tour, you will see the hotspots op Berlin. You will see 13 hotspots of the city, like the exhibition hall; Martin-Gropius-Bau, the well-known Checkpoint Charlie, the Gendarmenmarkt, Alexander square and the house of the government mayor; Rotes Rathuis. You will hear everything about the city and the highlights! After, you will visit the real highlight of the tour; The Berlin Dungeon!
The Berlin Dungeon takes you 800 years back in time, with different attractions and shows with each a different story about the dark history of Berlin. To make it more scary, there are different personalities, like the serial killer and the plague doctor, are you able to escape from them? And for the real thriller fans, take a ride in the attraction with a 12 meter drop! Do you dare?
Why buy online tickets?
It's fast, easy and you get the best price
Your spot is guaranteed, experience a hassle free trip
You don't need to print! Show the voucher on your smartphone
The ticket includes
Admission to Berlin Dungeon
24hr Hop on Hop off traditional tour
Important information Hop on Hop off
When: daily between 9:15 AM and 4 PM every 15 minutes. Except for 29 September
Duration loop: approx. 2 hours
Audio Guide Language: English, Spanish, French, German, Italian, Japanese, Chinese, Russian, Polish
Click here for an overview of the traditional route
Validation: the voucher can be used on any day within 3 months after the chosen date
You can validate this voucher at any of the bus stops
After activation your bus pass is valid for 24 hours
Start point: you can start at any of the bus stops
Important information Berlin Dungeon
70 minutes Shows available in English and German
English shows daily at 2:30 PM and 4:45 PM

Children under 8 years old are not allowed. Recommended age from 10 years

Children up to 15 years old must be supervised by an adult

Accessible for wheelchairs

Address: Spandauer Str. 2, 10178 Berlin, Germany



Please contact us if you have any questions. We are more than happy to help you!
This tour in Berlin is organized by City Sightseeing, City Sightseeing Ltd., Suite 8, Grosvenor House, Prospect Hill, Redditch, B97 4DL, UK
Hop-on Hop-off route Berlin
Traditional Route:
Tauentzienstraße 16

Wittenbergplatz / KaDeWe
Potsdamer Platz / Hist. Ampel
Berliner Mauer / Martin-Gropius-Bau
Checkpoint Charlie
Gendarmenmarkt / Taubenstr.
Park Inn Hotel, Alexanderplatz 7
Alexanderplatz (Alexa)
Rotes Rathaus (Neptune Fountain)
Lustgarten / Museumsinsel / Altes Museum
Brandenburger Tor
Hauptbahnhof (Washingtonplatz)
Siegessäule (Großer Stern) / Hofjägerallee
We always double-check the availability with our local partners for each booking. Even though this is usually a swift process, it can take up to 24 hours. Once this process is completed you will receive your voucher or ticket by email. If our local partner is not able to confirm your booking we will offer you the best possible alternative. If the new date and/or time doesn't fit your itinerary, we will reimburse the full amount paid.
How great that you want to share your experience! Your feedback helps other travelers to make a better choice.