Budapest Hop-on Hop-off Tour and Széchenyi Thermal Baths
Duration: 48 hours
Instant Confirmation

Multilanguage Audio Guide
21-10-2021
Subtotal (incl. VAT):
€ 0.00
Subtotal (incl. VAT):
€ 0.00
Subtotal (incl. VAT):
€ 0.00
Subtotal (incl. VAT):
€ 0.00
Subtotal (incl. VAT):
€ 0.00
Subtotal (incl. VAT):
€ 0.00
Subtotal (incl. VAT):
€ 0.00
Subtotal (incl. VAT):
€ 0.00
Subtotal (incl. VAT):
€ 0.00
Subtotal (incl. VAT):
€ 0.00
Subtotal (incl. VAT):
€ 0.00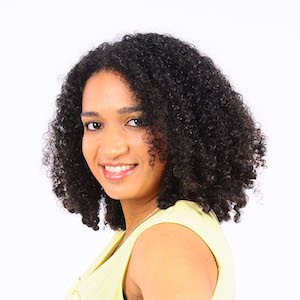 Help & Support
Our Customer Service is available in English, Dutch and German
LiveChat
Direct response during opening hours
Phone
Please call us if you have questions

+31 85 888 2923
Available Monday to Friday between 2 PM – 9 PM (CET)
WhatsApp
Direct response during opening hours

+31 6 555 29 977
Available Monday to Friday between 2 PM – 9 PM (CET)
Discover all the sights of Budapest during this Hop-on Hop-off tour and pay a visit to the famous thermal baths Széchenyi.
About the tour
Step aboard the bus at one of the 64 stops and let yourself get carried away by beautiful Budapest. All famous sights will be visited during this tour, think of for example the impressive Hungarian Parliament and the famous Széchenyi Chain Bridge which connects Buda and Pest. On the way you'll hear everything about the city and its history through the audio guide. The audio guide is available in no less than 22 languages!
If you buy a Hop-on Hop-off ticket you'll receive lots of nice extras! Besides being able to hop-on and off the bus as often as you like you can also make a cruise on the Danube, take a bus tour in the evening or take part in a walking tour. This way you will really get to know Budapest!
About the Széchenyi thermal baths
Enjoy a relaxed day in Budapest's biggest bathhouse! This bathhouse was built in 1913 but was severely damaged during the Second World War. Various renovations and reconstructions followed which were completed in 1999. The bathhouse is now equipped with whirlpools, neck showers and water jet massages in the benches. The water is warm which makes a visit during winter also pleasant!
Why buy online tickets?
It's fast, easy and you get the best price

Your spot is guaranteed so you can experience a hassle-free trip

You will receive your voucher via email, print this voucher and take it with you on the bus

The ticket includes
Hop-on Hop-off bus tour through Budapest

Entrance to the Széchenyi thermal baths

1 hour Danube cruise

1.5 hour evening bus tour

2 hour walking tour

Important information
Availability: available from March to November

The combination pass is valid for 48 hours. Please note that the time goes per hour and not per day!

Children up to and including the age of 5 can join for free when accompanied by an adult (maximum of two children per adult)

The child ticket is valid for children aged between 7 and 15 years

Click here for the different routes and departure times (subject to changes)

Your voucher needs to be exchanged for a ticket on the bus

The bathhouse is open daily from 6:00 AM- 10:00 PM

Location Széchenyi thermal baths: Állatkerti krt. 9-11, Budapest
Please contact us when you have questions. We are more than willing to help you!
This tour in Budapest is organized by Extrapolitan, Jews Row, Wandsworth, London, SW18 1TB
We always double-check the availability with our local partners for each booking. Even though this is usually a swift process, it can take up to 24 hours. Once this process is completed you will receive your voucher or ticket by email. If our local partner is not able to confirm your booking we will offer you the best possible alternative. If the new date and/or time doesn't fit your itinerary, we will reimburse the full amount paid.
How great that you want to share your experience! Your feedback helps other travelers to make a better choice.