Hop-on Hop-off Bus + Boat Tour
Duration: 24 hours
Instant Confirmation

Multilanguage Audio Guide

Voucher is valid up to 3 months after date of purchase
| | | | | | | |
| --- | --- | --- | --- | --- | --- | --- |
| | 1 | 2 | 3 | 4 | 5 | 6 |
| 7 | 8 | 9 | 10 | 11 | 12 | 13 |
| 14 | 15 | 16 | 17 | 18 | 19 | 20 |
| 21 | 22 | 23 | 24 | 25 | 26 | 27 |
| 28 | 29 | 30 | | | | |
23-09-2020
Subtotal (incl. VAT):
€ 0.00
Subtotal (incl. VAT):
€ 0.00
Subtotal (incl. VAT):
€ 0.00
Subtotal (incl. VAT):
€ 0.00
Subtotal (incl. VAT):
€ 0.00
Subtotal (incl. VAT):
€ 0.00
Subtotal (incl. VAT):
€ 0.00
Subtotal (incl. VAT):
€ 0.00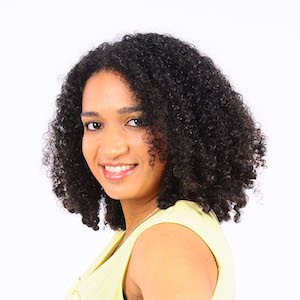 Help & Support
Our Customer Service is available in English, Dutch and German
LiveChat
Direct response during opening hours
Phone
Please call us if you have questions

+31 85 888 2923
Available Monday to Friday between 2 PM – 9 PM (CET)
WhatsApp
Direct response during opening hours

+31 6 555 29 977
Available Monday to Friday between 2 PM – 9 PM (CET)
View Palma de Mallorca from both land and sea. Sail across the bay or hop off wherever and whenever you want!

About the combinationticket Hop-on Hop-off Bus + Boat Tour
Palma is the capital of Mallorca and has a rich history, culture and a vibrant nightlife. With the open double-decker buses you drive through the central part of Palma, where you can admire the many narrow streets and the old buildings. With the boat you can sail across the bay of Palma to see Mallorca from another point of view!




With this ticket you can use 2 different bus routes for 24 hours, the red route and the purple route (Tuesday to Sunday). At both routes you can hop on and off as often as you want. The red route takes you along the center of Palma, where you will drive past 17 hotspots of the capital, such as Bellver Castle, the Cathedral of Palma and the large square Plaça de'Espanya, with cozy bars and nice restaurants. The purple route is just outside the center of Palma and takes you to hotel Valparaíso, the royal garden Palau de Marivent and to the museum of the artist Joan Miró. When you are ready to see Mallorca from the sea, you can participate in the 1-hour boat tour. No matter how you want to discover Mallorca, it's worth it from both land and sea!
Why buy tickets online?
It's fast, easy and you get the best price

Guaranteed access, experience a hassle-free trip

You will receive your voucher via email. Print this voucher or show it on your phone
De tour includes
Hop-on Hop-off bus tour (valid for 24 hours)

2 bus routes with 20 stops

Entrance to the boat tour (1 hour)

Audio guide in 8 different languages

Important Information
Departure times Red route: every 30 minutes between 9:30 AM and 8:00 PM, takes 100 minutes
Departure times Purple route: every 40 minutes between 9:50 AM and 5:00 PM, takes 20 minutes
Children from 0-7 are free
Children aged 8-16 and seniors (65+) receive a discount
The following bus stops are closed on Mondays: Hotel Valparaíso (stop 11), Fundació Pilar i Joan Miró (stop 12), Palacio Marivent (stop 12b) and Es Baluard (stop 16)
Bus stop 16 (Es Baluard) has been canceled

The boat tour starts every hour from 10:30 AM to 4:30 PM in the season May to October (depending on the weather), from Escalera Real
Cruise guests must check on which cruise terminal they will dock.
-From Poniente Peraires, stop 14 (Estación Marítima) is the closest stop. You have to cross the street to get to the buses
-From Dique Del Oeste (Westdam) you can be offered a transfer to the city center (this is not guaranteed and a fee may be requested). Once in the center you can board at different stops
-From Muelle Pelaires Sur / Muelle Poniente Sur, Terminal 1 is closest to stop 14 (Estación Marítima). Alternatively, a shuttle bus might be offered by the cruise company, where you can board the bus at stop 18 (Muelle Comercial)
Please contact us if you have any questions. We are more than happy to help you!

This tour in is organized by City Sightseeing, City Sightseeing Ltd., Suite 8, Grosvenor House, Prospect Hill, Redditch, B97 4DL, UK
We always double-check the availability with our local partners for each booking. Even though this is usually a swift process, it can take up to 24 hours. Once this process is completed you will receive your voucher or ticket by email. If our local partner is not able to confirm your booking we will offer you the best possible alternative. If the new date and/or time doesn't fit your itinerary, we will reimburse the full amount paid.
How great that you want to share your experience! Your feedback helps other travelers to make a better choice.