Hop-on Hop-off Bus and Bellver Castle
Duration: 24 hours
Instant Confirmation

Multilanguage Audio Guide
| | | | | | | |
| --- | --- | --- | --- | --- | --- | --- |
| | | | 1 | 2 | 3 | 4 |
| 5 | 6 | 7 | 8 | 9 | 10 | 11 |
| 12 | 13 | 14 | 15 | 16 | 17 | 18 |
| 19 | 20 | 21 | 22 | 23 | 24 | 25 |
| 26 | 27 | 28 | 29 | 30 | 31 | |
24-07-2021
Subtotal (incl. VAT):
€ 0.00
Subtotal (incl. VAT):
€ 0.00
Subtotal (incl. VAT):
€ 0.00
Subtotal (incl. VAT):
€ 0.00
Subtotal (incl. VAT):
€ 0.00
Subtotal (incl. VAT):
€ 0.00
Subtotal (incl. VAT):
€ 0.00
Subtotal (incl. VAT):
€ 0.00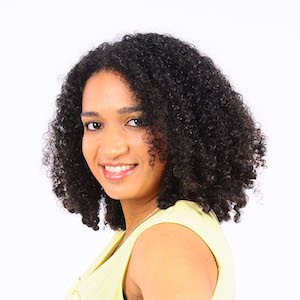 Help & Support
Our Customer Service is available in English, Dutch and German
LiveChat
Direct response during opening hours
Phone
Please call us if you have questions

+31 85 888 2923
Available Monday to Friday between 2 PM – 9 PM (CET)
WhatsApp
Direct response during opening hours

+31 6 555 29 977
Available Monday to Friday between 2 PM – 9 PM (CET)
With this combination ticket you will pass all the highlights of the city and get access to Bellver Castle!

About the ticket
Start your adventure and get on the bus at Avenida de Antoni Mara and drive past the famous statue of the Prime Minister, the famous Plaza de España square, Pueblo Español and much more!
During the bus tour you will come across enough places that are definitely worth to hop off. Go and eat delicious Spanish tapas in the cozy restaurants, enjoy the nature and get to know the Spanish culture!
To end this great tour, visit Bellver Castle. The castle was built in the 14th century in Gothic style for King James II of Mallorca. It is one of the few circular castles in Europe!
Why buy online tickets?
It's fast, easy and you get the best price
No searching for a ticket sales office, no hassle with cash or credit cards
You will receive your voucher by e-mail, print it and show it on the bus
The ticket includes
The bus ticket for 24 hours unlimited use of the bus
Hopping on and off at 20 stops and 2 routes, as often as you want
Audio guide in English, Spanish, Catalan, German, French, Italian, Russian and Chinese
Entrance to Bellver Castle
Important information
Validation: the voucher can be used on any day within 3 months after purchase
You can validate this voucher at any of the bus stops
After activation your bus pass is valid for 24 hours
Departure time: daily between 9:30 AM - 8:00 PM
Frequency: the Red Route runs every 30 minutes, the Purple route runs every 40 minutes from Tuesday to Sunday
Duration: the Red route 100 minutes and the Purple route 20 minutes
Child ticket: valid for children up to 8-15 years old. Children from 0-7 are free
Start & end point: you can start and end the tour at each stop (the bus stops are on the voucher)
The entrance ticket for Bellver Castle is only included for adults. A ticket for children and seniors can be purchased on the bus or at the castle itself
Admission to Bellver Castle is free on Sundays, the castle is closed on Mondays
Please contact us if you have questions. We are more than happy to help you!
This tour in is organized by City Sightseeing, City Sightseeing Ltd., Suite 8, Grosvenor House, Prospect Hill, Redditch, B97 4DL, UK
Stops Red Route
Antoni Maura
Pl.del Mercat
La Rambla/Carrer dels Horts
Pld'Espanya
AvAlexandre Rossello
AvGabriel Alomar i Villalonga
Passeig Maritim
Poble Espanyol
Castell de Bellver
Pl.Gomila
AvJoan Miro
Estació Maritima
(B) Passeig Marítim
Av. Gabriel Roca
Es Baluard
Av. Jaume III
Moll Comercial



Stops Purple Route (Tuesday to Sunday)
Hotel Valparaiso
Fundació Pilar i Joan Míro
(B) Palau de Marivent
We always double-check the availability with our local partners for each booking. Even though this is usually a swift process, it can take up to 24 hours. Once this process is completed you will receive your voucher or ticket by email. If our local partner is not able to confirm your booking we will offer you the best possible alternative. If the new date and/or time doesn't fit your itinerary, we will reimburse the full amount paid.
How great that you want to share your experience! Your feedback helps other travelers to make a better choice.