Breath of Curacao Half Day Jeep Tour
Duration: 4 hours
Professional Guide

Transfer Service Included
21-08-2018
Subtotal (incl. VAT):
€ 0.00
Subtotal (incl. VAT):
€ 0.00
Subtotal (incl. VAT):
€ 0.00
Subtotal (incl. VAT):
€ 0.00
Subtotal (incl. VAT):
€ 0.00
Subtotal (incl. VAT):
€ 0.00
Subtotal (incl. VAT):
€ 0.00
Subtotal (incl. VAT):
€ 0.00
Subtotal (incl. VAT):
€ 0.00
Subtotal (incl. VAT):
€ 0.00
Subtotal (incl. VAT):
€ 0.00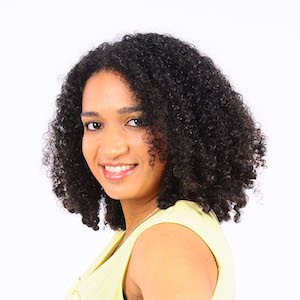 Help & Support
Our Customer Service is available in English, Dutch and German
LiveChat
Direct response during opening hours
Phone
Please call us if you have questions

+31 20 760 6081

+32 26 690 494

+49 69 8088 4250
Available Monday to Friday between 9 AM – 10 PM (CET)
WhatsApp
Direct response during opening hours

+31 6 555 29 977
Available Monday to Friday between 1 PM – 10 PM (CET)
Outside opening hours and on Saturday and Sunday, we normally respond within 24 hours
Discover the highlights of the Northwest coast of Curacao with this Jeep Tour.

About the Jeep Tour
This tour takes you to the North West coast of Curacao where the wind forces the sea on the coast with such force that it creates beautiful water spectacles. After you are picked up from your hotel you will drive to the mini desert of Curacao. On this wide open field the guide tells you about the origin of Curacao and the influence that water and wind have on the island. Next is a visit to the first water spectacle, a natural jacuzzi. Stand in the shallow warm water and enjoy the shower of seawater that comes from a nearby blowhole.
The highlight of this tour is undoubtedly the visit to Shete Boka National Park. In the park you will first visit Boka Tabla, a cave created by wind and water where the waves come crushing in. And finally you will visit Boka Pistol, a small inlet where the waves smash against the rock wall with great force and create an explosive sound and water fountain. A true spectacle!
Why buy online tickets?
It's fast, easy and you get the best price
Your spot is guaranteed, experience a hassle free trip
You will receive your voucher by e-mail, print the voucher and show it to your guide
The Jeep Tour is including
Hotel transfer (return) from hotels in Willemstad, the East and from the cruise ship terminals
Water and lemonade
Visit to the natural jacuzzi
Entrance to Sheta Boka National Park
Professional guide and driver
Open 4WD Toyota Land cruiser seating 8 passengers
Important information
When:

daily

at 9 AM

You will return at approx. 1:00 PM
Pick up between 8 AM and 9 AM depending on your accommodation
Language: English and Dutch
Please provide your hotel information during the booking process
Children from 6 to 11 years old receive a discount
Sneakers, closed or hiking shoes are recommended since the grounds are uneven and the coral cliffs can be sharp
Please bring your swimwear, towel, hat/cap and sun protection
This tour is not recommended for guest with joint problems, pregnant women or small children (min age 6 years)
Please contact us if you have questions. We are more than happy to help you!
This tour in Curacao is organized by Curacao Actief,
We always double-check the availability with our local partners for each booking. Even though this is usually a swift process, it can take up to 24 hours. Once this process is completed you will receive your voucher or ticket by email. If our local partner is not able to confirm your booking we will offer you the best possible alternative. If the new date and/or time doesn't fit your itinerary, we will reimburse the full amount paid.
How great that you want to share your experience! Your feedback helps other travelers to make a better choice.