Instant Confirmation

Mobile Voucher Accepted
Of course you would not expect an ostrich on Curacao. However, the climate of Curacao is very suitable for the ostriches and therefor you can find out all about ostriches on Curacao as well. The ostrich Farm is located in a beautiful scenic area on Curacao and stands for fun for the whole family! It feels even, as if you are in South Africa for a moment.
About the Ostrich tour
Get to know these fascinating birds up close on a fun and educational way. The tour takes you across the farm in a safari truck. During the ride, which takes about 45 minutes, you will see all the stages in the life of the ostriches. The guide will take you through the full life cycle from egg, to baby ostrich to adult. Always wanted to know how 'smart' ostriches actually are and whether if they really stick their head in the sand? The guide tells you in funny way everything there is to know about the ostriches. During the ride you can also spot emoe's (Australian ostriches) hang belly piglets and Nile crocodiles. At the end of the tour you can feed the ostriches and you are even invited to stand on a real ostrich egg! Would it break?
Why buy online tickets?
It's fast, easy and you get the best price
Your spot is guaranteed, experience a hassle free trip
You will receive your voucher by e-mail, the printed voucher will grant access
The ticket is including
Access to the public farm area as long as you want
45 minutes ostrich tour
Language guide: English and Dutch
Free use of a small playground and bouncer
Mini petting zoo
Access to the observation tower that gives you a beautiful view over the St. Joris Bay
Important Information
Great fun for both adults and children
The tour starts every hour, 7 days a week
First tour starts at 9:00am and the last tour at 4:00pm
Special price for children up to 12 years
Your voucher is valid for 3 months after purchase date
Please contact us when you have questions. We are more than willing to help you!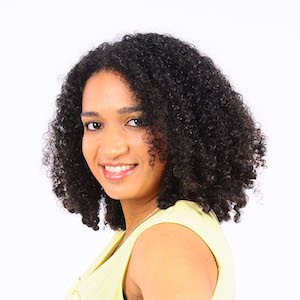 Help & Support
Our Customer Service is available in English, Dutch and German
LiveChat
Direct response during opening hours
Phone
Please call us if you have questions

+31 20 760 6081

+32 26 690 494

+49 69 8088 4250
Available Monday to Friday between 9 AM – 10 PM (CET)
WhatsApp
Direct response during opening hours

+31 6 555 29 977
Available Monday to Friday between 1 PM – 10 PM (CET)
Outside opening hours and on Saturday and Sunday, we normally respond within 24 hours
Choose the desired number of tickets You will receive your voucher by e-mail directly after payment Print the voucher, show it and start the tour Your voucher is valid for 3 months after purchase date
We personally double-check this tours availability on every order directly with our local guides to be 100% sure of your reservation. While this almost always a swift process it can take up to 24 hours in some cases. This is why your vouchers can sometimes not be send out immediately. We try our best but in the cases where our guides are booked we'll contact you with the best alternative we can find. Not satisfied? Then we'll apologize and return your payment as soon as we can.
How great that you want to share your experience! Your feedback helps other travelers to make a better choice.