Qasr Al Watan Abu Dhabi - Palace and Garden Ticket
Duration: 30 minutes
| | | | | | | |
| --- | --- | --- | --- | --- | --- | --- |
| | | 1 | 2 | 3 | 4 | 5 |
| 6 | 7 | 8 | 9 | 10 | 11 | 12 |
| 13 | 14 | 15 | 16 | 17 | 18 | 19 |
| 20 | 21 | 22 | 23 | 24 | 25 | 26 |
| 27 | 28 | 29 | 30 | | | |
22-09-2021
Subtotal (incl. VAT):
€ 0.00
Subtotal (incl. VAT):
€ 0.00
Subtotal (incl. VAT):
€ 0.00
Subtotal (incl. VAT):
€ 0.00
Subtotal (incl. VAT):
€ 0.00
Subtotal (incl. VAT):
€ 0.00
Subtotal (incl. VAT):
€ 0.00
Subtotal (incl. VAT):
€ 0.00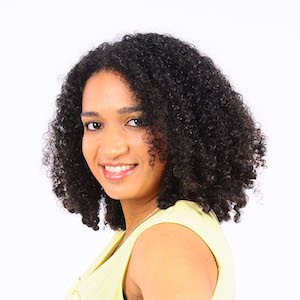 Help & Support
Our Customer Service is available in English, Dutch and German
LiveChat
Direct response during opening hours
Phone
Please call us if you have questions

+31 85 888 2923
Available Monday to Friday between 2 PM – 9 PM (CET)
WhatsApp
Direct response during opening hours

+31 6 555 29 977
Available Monday to Friday between 2 PM – 9 PM (CET)
Visit the presidential palace, which is also known as the newest cultural landmark of the Emirate city.

About Qasr Al Watan Abu Dhabi
Qasr Al Watan is the presidential palace and houses the offices of the President, Vice President and Crown Prince of Abu Dhabi. Its architecture is a true example of beauty and grace.
With your entrance ticket you are able to visit this marvelous palace and see all the beautiful rooms, such as the library, the Great Hall, the Barza (the royal banquet) and more. You would also be able to attend interactive cultural exhibitions, view rare manuscripts and artifacts, and witness the contribution of Arabs in the fields of humanities, science, literature and arts.
In addition you also get acces to the gorgeous gardens that flank the palace.
Why buy online tickets?
It's fast, easy and you get the best price

Your spot is guaranteed, experience a hassle free trip

You will receive your voucher by email, print the voucher at show it at the entrance
The tickets includes
Entrance to the Qasr Al Watan Palacde
Entrance to the Qasr Al Watan Gardens
Important information
Tickets cannot be cancelled or changed and must be printed
Opening Hours: Tuesday, Wednesday, Sunday from 10:00 AM to 6:00 PM
Opening hours: Thursday, Friday, Saturday from 12:00 PM to 7:30 PM
Closed on Mondays
A valid government issued ID matching the name listed in the booking should be provided to gain entry into Qasr Al Watan.
There are no cloakroom or locker facilities available on the Palace grounds. Visitors are encouraged to leave their excess belongings at home or in their vehicles.

In consideration for other visitors, mobile phones must be switched to silent

Address: Location Address - Al Ras Al Akhdar - Abu Dhabi
Please contact us if you have any questions. We are more than happy to help you!
This tour in Dubai is organized by Rayna Tours, 205, 206 Old Labor Office Building
We always double-check the availability with our local partners for each booking. Even though this is usually a swift process, it can take up to 24 hours. Once this process is completed you will receive your voucher or ticket by email. If our local partner is not able to confirm your booking we will offer you the best possible alternative. If the new date and/or time doesn't fit your itinerary, we will reimburse the full amount paid.
How great that you want to share your experience! Your feedback helps other travelers to make a better choice.