Best of Duomo Tour
Duration: 1.5 hours
Skip the Line

Instant Confirmation

Professional Guide
18-10-2021
Subtotal (incl. VAT):
€ 0.00
Subtotal (incl. VAT):
€ 0.00
Subtotal (incl. VAT):
€ 0.00
Subtotal (incl. VAT):
€ 0.00
Subtotal (incl. VAT):
€ 0.00
Subtotal (incl. VAT):
€ 0.00
Subtotal (incl. VAT):
€ 0.00
Subtotal (incl. VAT):
€ 0.00
Subtotal (incl. VAT):
€ 0.00
Subtotal (incl. VAT):
€ 0.00
Subtotal (incl. VAT):
€ 0.00
Subtotal (incl. VAT):
€ 0.00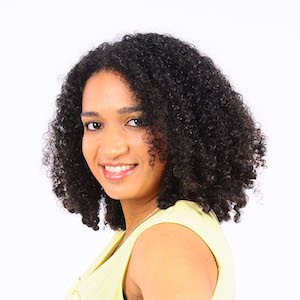 Help & Support
Our Customer Service is available in English, Dutch and German
LiveChat
Direct response during opening hours
Phone
Please call us if you have questions

+31 85 888 2923
Available Monday to Friday between 2 PM – 9 PM (CET)
WhatsApp
Direct response during opening hours

+31 6 555 29 977
Available Monday to Friday between 2 PM – 9 PM (CET)
Admire the Cathedral of Santa Maria del Fiore and discover the Duomo terraces!

About the tour
Visit one of the impressive Catholic Churches in the world, the Santa Maria del Fiore Cathedral, with skip the line acces. Onze inside you will be guided by a professional English speaking guide. Learn all there is to know about this historic cathedral.
After the tour you will go to the exclusive north terrace of the cathedral, from where you can enjoy an exceptional view of Piazza San Giovanni and the whole city! Off course you can also explore the largest brickwork and a true icon of Renaissance architecture, Brunelleschi dome. Get priority access to climb to the top of the famous Dome (this part is optional).
At the end of the visit you will be given a valid 72h ticket which will allow you to visit all the monuments of the Duomo Complex alone (Brunelleschi's Dome is not included in this ticket)
Why buy tickets online?
It's fast, easy and you get the best price

Guaranteed spot, experience a hassle-free trip

You'll receive your voucher via email. Print this voucher and hand it over for access

The tour includes
Professional guide



Guided tour in the Cathedral with Skip the Line entrance
Exclusive access with a tour of the terraces of the Duomo
Skip the Line access to Brunelleschi's Cupola


Ticket to the Duomo Complex (valid 72h)



Important information
When: Monday to Saturday at 10.45 AM

Duration: 1.5 hours

Children under 18th years old MUST present an ID or passport at the entrance of Duomo, IN CASE OF NOT PRESENTATION ONE THE ACCESS AT THE DUOMO WILL BE DENIED AND NO REFUND WILL BE CONSIDER. Children under 18th must be accompanied by an adult who is responsible for them.

Dress code - no shorts or sleeveless tops allowed. Knees and shoulders must be covered
We regret to inform that this tour is not suitable for wheelchairs or with impaired mobility
Please note that this tour involves a big number of steps to reach the top of Brunelleschi Dome (there is not elevator)
It is strongly discouraged to bring backpacks
Visits to people suffering from heart or other pathologies or suffering from claustrophobia or fertility and pregnant women are not recommended
The use of comfortable shoes is recommended, the use of heels and flip flops is not recommended
It is absolutely forbidden to lean over and lean against the railing of the terraces. It is forbidden to cross the cordon. It is forbidden to protrude cameras or other objects from the terraces

We suggest to Exchange your voucher at least one hour before the departure time of the guided tour, you can Exchange your voucher also the day before the guided tour.



Start location: Piazza San Giovanni 7, internal courtyard

Please
contact
us if you have any questions. We are more than happy to help you!
This tour in Florence is organized by Sightseeing Experience Italy , Via Londra, 5 - 52022 Cavriglia (Ar)
We always double-check the availability with our local partners for each booking. Even though this is usually a swift process, it can take up to 24 hours. Once this process is completed you will receive your voucher or ticket by email. If our local partner is not able to confirm your booking we will offer you the best possible alternative. If the new date and/or time doesn't fit your itinerary, we will reimburse the full amount paid.
How great that you want to share your experience! Your feedback helps other travelers to make a better choice.