Florence Evening Food Tour
Duration: 3.5 hours
Mobile Voucher Accepted

Professional Guide
20-09-2021
Subtotal (incl. VAT):
€ 0.00
Subtotal (incl. VAT):
€ 0.00
Subtotal (incl. VAT):
€ 0.00
Subtotal (incl. VAT):
€ 0.00
Subtotal (incl. VAT):
€ 0.00
Subtotal (incl. VAT):
€ 0.00
Subtotal (incl. VAT):
€ 0.00
Subtotal (incl. VAT):
€ 0.00
Subtotal (incl. VAT):
€ 0.00
Subtotal (incl. VAT):
€ 0.00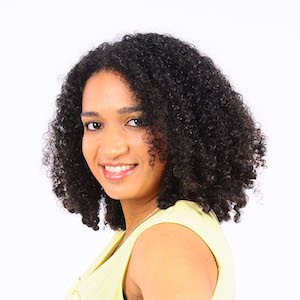 Help & Support
Our Customer Service is available in English, Dutch and German
LiveChat
Direct response during opening hours
Phone
Please call us if you have questions

+31 85 888 2923
Available Monday to Friday between 2 PM – 9 PM (CET)
WhatsApp
Direct response during opening hours

+31 6 555 29 977
Available Monday to Friday between 2 PM – 9 PM (CET)
Stroll through the streets of Florence and enjoy the beautiful architecture. The experienced guide will take you through the city and let you discover the culinary delights.
About the tour
You will be taken on a culinary journey where you will taste specialties from Florence. You will stop at several places to eat and drink and learn all about the historical and cultural importance of Italian food. Delicious truffle sandwiches, artisan buns, traditional cheeses and a variety of seasonal specialties are some of the products you will taste during the tour.
We start the day with an authentic Italian coffee tasting in one of Florence's charming bars. You will also visit a local wine shop where a sommelier will let you taste and explain a Tuscan wine. With the Tuscan wine you will be offered delicious cheese and a bruschetta. The tour ends with a refreshing Florentine Gelato.
With this tour you will experience the iconic flavors of Florence, enjoy the city and the hospitality of the people.
Why buy tickets online?
Easy and fast booking at the best price
You will receive the voucher by mail
Print your voucher or show it on your phone
The tour includes
English-speaking guide
Italian coffee tasting with two different kinds of espressos
Cheese tasting with a bruschetta
Truffle sandwich
Traditional Tuscan pasta
Wine tasting with a red and a white wine
Vin Santo with Cantuccini
Pizza with soft cheese and Tuscan ham
Italian pastry
Italian ice cream
Important information
When: Monday through Saturday at 9:30 PM and Tuesday, Thursday and Friday at 4:30 PM
Duration: approx. 3.5 hours
Notify us of allergies and/or dietary requirements when booking
Participants under 18 years of age must be accompanied by an adult and must not consume alcohol
The market is only open during the day, during the evening tour we do not visit the market
The food is in tapas size and one portion can be consumed per person
This tour goes rain or shine
Guests are encouraged to dress comfortably for the weather and wear comfortable closed toed shoes.
Meeting point: Via dei Cimatori 9R, 50122 Florence
Please contact us if you have questions. We are more than happy to help you!
This tour in Florence is organized by Fat Tire Tours, 24 Rue Edgar Faure, 78015, Paris
We always double-check the availability with our local partners for each booking. Even though this is usually a swift process, it can take up to 24 hours. Once this process is completed you will receive your voucher or ticket by email. If our local partner is not able to confirm your booking we will offer you the best possible alternative. If the new date and/or time doesn't fit your itinerary, we will reimburse the full amount paid.
How great that you want to share your experience! Your feedback helps other travelers to make a better choice.