Kennedy Space Center Ticket Only
Duration: 1 day
| | | | | | | |
| --- | --- | --- | --- | --- | --- | --- |
| | | 1 | 2 | 3 | 4 | 5 |
| 6 | 7 | 8 | 9 | 10 | 11 | 12 |
| 13 | 14 | 15 | 16 | 17 | 18 | 19 |
| 20 | 21 | 22 | 23 | 24 | 25 | 26 |
| 27 | 28 | 29 | 30 | | | |
21-04-2020
Subtotal (incl. VAT):
€ 0.00
Subtotal (incl. VAT):
€ 0.00
Subtotal (incl. VAT):
€ 0.00
Subtotal (incl. VAT):
€ 0.00
Subtotal (incl. VAT):
€ 0.00
Subtotal (incl. VAT):
€ 0.00
Subtotal (incl. VAT):
€ 0.00
Subtotal (incl. VAT):
€ 0.00
Subtotal (incl. VAT):
€ 0.00
Subtotal (incl. VAT):
€ 0.00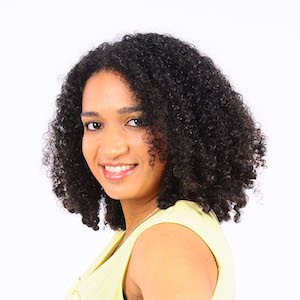 Help & Support
Our Customer Service is available in English, Dutch and German
LiveChat
Direct response during opening hours
Phone
Please call us if you have questions

+31 85 888 2923
Available Monday to Friday between 2 PM – 9 PM (CET)
WhatsApp
Direct response during opening hours

+31 6 555 29 977
Available Monday to Friday between 2 PM – 9 PM (CET)
Be a part of history in the making as you explore the ins and outs of Kennedy Space Center on this out-of-this-world day tour. You'll have access to restricted areas, walk under the massive Saturn V rocket and even meet and greet an astronaut from the Space Program!

About the Kennedy Space Center

The world's most comprehensive attraction devoted to the space shuttle, Kennedy Space Center Visitor Complex's new Space Shuttle Atlantis brings visitors nose-to-nose with the priceless Atlantis spacecraft as only astronauts have seen it before – with payload bay doors open as if it were floating in space. More than 60 interactive, touch-screen experiences and high-tech simulators invite guests to "be the astronaut" bringing to life the people, passion and patriotism behind NASA's 30-year Space Shuttle Program as well as the complexity of the engineering marvel that launched the Hubble Space Telescope and built the International Space Station (ISS).
One of the many highlights of your day will be the Shuttle Launch Experience, a space simulator that gives you a taste of what the astronauts feel when they lift off. You'll also be able to view IMAX movies giving you a 3D look into what it's like to walk on the moon, and visit the rocket garden for a surreal experience surrounded by giant rocket 'flowers.'

The Kennedy Space Center Tour is a can't-miss chance to feel like a real astronaut!
Why buy tickets online?
It's fast, easy and you get the best price
Your spot is guaranteed, experience a hassle-free trip
You will receive your voucher via email. Print the voucher and show it at the kiosk of Kennedy Space Center Visitor Complex
The ticket includes
Entrance ticket
Unlimited access to the Visitors Complex exhibits such as IMAX space films, rocket garden, robot scouts, universe theater, Astronaut Encounter, Exploration in the New Millennium, Early Space Exploration, Nature and Technology

Become an astronaut just for one day!
Important information
Opening hours: the center opens at 9:00 AM and closing time is depending on the season

Strollers and wheelchairs are available to rent

An electronic translator system is available to rent
Security Information: Certain items are not permitted on NASA property. Please review the security information before your visit
The Kennedy Space Center is wheelchair accessible

Children from 3 - 11 receive a discount
Location: Kennedy Space Center Visitor Complex, SR 405, Titusville, FL 32899
Please contact us if you have any questions. We are more than happy to help you!
This tour in Florida is organized by GrayLine Orlando, 1900 16th Street, Suite 210, Denver, CO 80202, USA
We always double-check the availability with our local partners for each booking. Even though this is usually a swift process, it can take up to 24 hours. Once this process is completed you will receive your voucher or ticket by email. If our local partner is not able to confirm your booking we will offer you the best possible alternative. If the new date and/or time doesn't fit your itinerary, we will reimburse the full amount paid.
How great that you want to share your experience! Your feedback helps other travelers to make a better choice.