Helsinki Hop-on Hop-off Bus and Boat
Duration: 24 hours
| | | | | | | |
| --- | --- | --- | --- | --- | --- | --- |
| | | | | | | 1 |
| 2 | 3 | 4 | 5 | 6 | 7 | 8 |
| 9 | 10 | 11 | 12 | 13 | 14 | 15 |
| 16 | 17 | 18 | 19 | 20 | 21 | 22 |
| 23 | 24 | 25 | 26 | 27 | 28 | 29 |
| 30 | | | | | | |
21-09-2019
Subtotal (incl. VAT):
€ 0.00
Subtotal (incl. VAT):
€ 0.00
Subtotal (incl. VAT):
€ 0.00
Subtotal (incl. VAT):
€ 0.00
Subtotal (incl. VAT):
€ 0.00
Subtotal (incl. VAT):
€ 0.00
Subtotal (incl. VAT):
€ 0.00
Subtotal (incl. VAT):
€ 0.00
Subtotal (incl. VAT):
€ 0.00
Subtotal (incl. VAT):
€ 0.00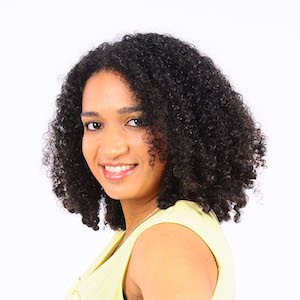 Help & Support
Our Customer Service is available in English, Dutch and German
LiveChat
Direct response during opening hours
Phone
Please call us if you have questions

+31 85 888 2923
Available Monday to Friday between 2 PM – 10 PM (CET)
WhatsApp
Direct response during opening hours

+31 6 555 29 977
Available Monday to Friday between 2 PM – 10 PM (CET)
Discover all the sights of Helsinki during this Hop-on Hop-off tour over land and sea!
About the tour
Are you curious what Helsinki has to offer but don't know where to start? Then board the famous red sightseeing buses and let yourself get carried away by all the city's sights. This Hop-on Hop-off tour makes 20 stops, so you won't miss a single thing of Helsinki!
During the tour you drive through elegant neighborhoods, you pass by interesting attractions and you learn where the best places of Helsinki are hidden. You'll come across the remarkable Rock Church, which is a church built of stone, and the national museum of Finland. You'll also discover the nicest places to eat, drink and shop.
Thanks to the audio guide you will learn a lot about the city and all the sights, this guide is available in no less than 10 different languages so there is always one you can understand!
About the boat tour
Do you want to admire Helsinki from the water as well? Take your chance! With this combination ticket you can board one of the boats of Royal Line Sightseeing Cruises. During a 1.5 hour cruise you can discover Helsinki from the water. You'll sail amongst others past several neighborhoods, sights and parks.
Why buy online tickets?
It's fast, easy and you get the best price

Your spot is guaranteed so you can experience a hassle-free trip

You will receive your voucher via email, print this voucher and exchange it for a ticket

The ticket includes
24 hours unlimited use of the Hop-on Hop-off buses

Audio guide available in 10 languages

Free Wi-Fi on the bus

1.5 hour cruise

Important information
Availability bus: available from May to September, departs every 20 minutes between 10:00 AM – 04:00 PM

Availability boat: departs from June to August every hour between 11:00 AM – 5 PM. In May and September the boat departs at 12:00 PM, 02:00 PM and 04:00 PM

After activation your bus pass is valid for 24-hours

Children up to and including the age of 12 can join for free when accompanied by an adult (maximum of two children per adult). Children above the age of 12 should buy an adult ticket

Click here for the route of the bus (subject to changes)

Your voucher needs to be exchanged for a ticket by employees of Red Sightseeing on Senate Square, here you can also board the bus! (00170 Helsinki, Finland)

The boat departs from Royal Line Cruises, Market Square, 00130 Helsinki, Finland
Please contact us when you have questions. We are more than willing to help you!
This tour in Helsinki is organized by Extrapolitan, Jews Row, Wandsworth, London, SW18 1TB
We always double-check the availability with our local partners for each booking. Even though this is usually a swift process, it can take up to 24 hours. Once this process is completed you will receive your voucher or ticket by email. If our local partner is not able to confirm your booking we will offer you the best possible alternative. If the new date and/or time doesn't fit your itinerary, we will reimburse the full amount paid.
How great that you want to share your experience! Your feedback helps other travelers to make a better choice.