Imperial Tour
Duration: 4 hours
19-09-2021
Subtotal (incl. VAT):
€ 0.00
Subtotal (incl. VAT):
€ 0.00
Subtotal (incl. VAT):
€ 0.00
Subtotal (incl. VAT):
€ 0.00
Subtotal (incl. VAT):
€ 0.00
Subtotal (incl. VAT):
€ 0.00
Subtotal (incl. VAT):
€ 0.00
Subtotal (incl. VAT):
€ 0.00
Subtotal (incl. VAT):
€ 0.00
Subtotal (incl. VAT):
€ 0.00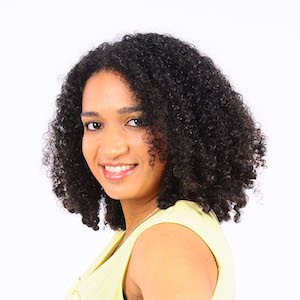 Help & Support
Our Customer Service is available in English, Dutch and German
LiveChat
Direct response during opening hours
Phone
Please call us if you have questions

+31 85 888 2923
Available Monday to Friday between 2 PM – 9 PM (CET)
WhatsApp
Direct response during opening hours

+31 6 555 29 977
Available Monday to Friday between 2 PM – 9 PM (CET)
Enjoy a half-day tour of Istanbul visiting Hagia Sophia, the Underground Cistern and the Grand Bazaar.
About the tour
Visit the Hagia Sophia, one of the most beautiful buildings of the city. The Hagia Sofia served as a center of religious, political, and artistic life for the Byzantine world. It was also an important site of Muslim worship after Sultan Mehmed II conquered Constantinople in 1453 and designated the structure a mosque.
Also get to the see one of the biggest underground cisterns, also known as the Basilica Cistern. This construction was built by the late Roman emperor Justinian the Great in Constantinople during the 6th century. Back in the day it was used as an underground thank that would hold water, but nowadays developed parts of the world mainly use it for watering plants and flushing toilets.
Explore the Grand Bazaar, built in the 15th century, is the oldest covered market in the world. Covering an area of 54.663 meters, it also ranks as one of the world's biggest covered markets. So, take you time and get to see all the special thing this market has to offer!
Why buy online tickets?
It's fast, easy and you get the best price
Your spot is guaranteed, just go to the departure point on the booked date
You will receive your voucher by e-mail, show the mobile voucher to the guide
The tour includes
A licensed English Speaking guide
Complimentary pick-up and drop-off (from European side and centrally located Istanbul hotels)
Important information
When: daily at 1 PM (except Monday)

Duration: approx. 4 hours
Pick-up time depends on the location of your hotel
Please provide you accommodation details during the booking process
Client are requested to contact the local tour operator in order to check the pick-up time and free shuttle availability from their hotels' locations
Please note: On Sundays the Grand Bazaar is closed, additional time will be spent at the other locations
Please note you will visit the underground Cistern or Nakkas Cistern (which suits to the program on the day)
Please
contact
us if you have questions. We are more than happy to help you!
This tour in Istanbul is organized by Neon Tours, Esentepe Mh. Kore Şehitleri Sk. Istanbul – Turkey
We always double-check the availability with our local partners for each booking. Even though this is usually a swift process, it can take up to 24 hours. Once this process is completed you will receive your voucher or ticket by email. If our local partner is not able to confirm your booking we will offer you the best possible alternative. If the new date and/or time doesn't fit your itinerary, we will reimburse the full amount paid.
How great that you want to share your experience! Your feedback helps other travelers to make a better choice.