Morning Ottoman Splendors
Duration: 4 hours
20-01-2020
Subtotal (incl. VAT):
€ 0.00
Subtotal (incl. VAT):
€ 0.00
Subtotal (incl. VAT):
€ 0.00
Subtotal (incl. VAT):
€ 0.00
Subtotal (incl. VAT):
€ 0.00
Subtotal (incl. VAT):
€ 0.00
Subtotal (incl. VAT):
€ 0.00
Subtotal (incl. VAT):
€ 0.00
Subtotal (incl. VAT):
€ 0.00
Subtotal (incl. VAT):
€ 0.00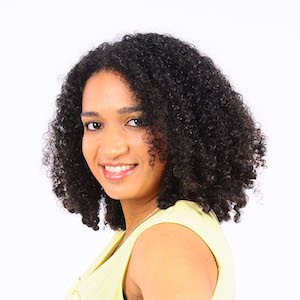 Help & Support
Our Customer Service is available in English, Dutch and German
LiveChat
Direct response during opening hours
Phone
Please call us if you have questions

+31 85 888 2923
Available Monday to Friday between 2 PM – 9 PM (CET)
WhatsApp
Direct response during opening hours

+31 6 555 29 977
Available Monday to Friday between 2 PM – 9 PM (CET)
This tour will take you to one of the most popular sights in Istanbul.

About the tour
Visit the most beautiful highlights of Istanbul during this 4-hour tour. Get to see the Blue Mosque, also known as the Sultan Ahmet Mosque. The Blue Mosque received its name because of the blue tiles surrounding the walls of interior design. Like many other mosques, it also holds a tomb of the founder, a madrasa and a hospice.
The next stop on the route will be the Topkapi Palace, one of the largest museums of Istanbul. In the 15th century the palace served as the main residence and administrative headquarters of the Ottoman sultans. If you like history and architecture this building will leave you in awe.
The last stop will be the Hippodrome and Obelisk. The Hippodrome and Obelisk used to be the social and sports center of Constantinople, the capital of the Byzantine Empire. Nowadays the square is named Sultanhmet Meydanı in the center of Istanbul. This tour is versatile and will never bore you!
Why buy online tickets?
It's fast, easy and you get the best price
Your spot is guaranteed, just go to the departure point on the booked date
You will receive your voucher by e-mail, show the mobile voucher to the guide
The tour includes
A licensed English Speaking guide
Complimentary pick-up and drop-off (from European side and centrally located Istanbul hotels)
Important information
When: daily at 09:00 AM (except Tuesday)
Duration: approx. 4 hours
Pick-up time depends on the location of your hotel
Please provide you accommodation details during the booking process
Client are requested to contact the local tour operator in order to check the pick-up time and free shuttle availability from their hotels' locations
Please note: On Fridays the Blue Mosque will be closed until 2:30 PM for prayer, entry will not be permitted
Please note: On Tuesdays the Topkapi Palace is closed and will be replaced with the Istanbul Archaeology Museum

Please contact us if you have questions. We are more than happy to help you!
This tour in Istanbul is organized by Neon Tours, Esentepe Mh. Kore Şehitleri Sk. Istanbul – Turkey
We always double-check the availability with our local partners for each booking. Even though this is usually a swift process, it can take up to 24 hours. Once this process is completed you will receive your voucher or ticket by email. If our local partner is not able to confirm your booking we will offer you the best possible alternative. If the new date and/or time doesn't fit your itinerary, we will reimburse the full amount paid.
How great that you want to share your experience! Your feedback helps other travelers to make a better choice.