Mosaics Full day tour
Duration: 8 hours
Mobile Voucher Accepted

Professional Guide
21-01-2021
Subtotal (incl. VAT):
€ 0.00
Subtotal (incl. VAT):
€ 0.00
Subtotal (incl. VAT):
€ 0.00
Subtotal (incl. VAT):
€ 0.00
Subtotal (incl. VAT):
€ 0.00
Subtotal (incl. VAT):
€ 0.00
Subtotal (incl. VAT):
€ 0.00
Subtotal (incl. VAT):
€ 0.00
Subtotal (incl. VAT):
€ 0.00
Subtotal (incl. VAT):
€ 0.00
Subtotal (incl. VAT):
€ 0.00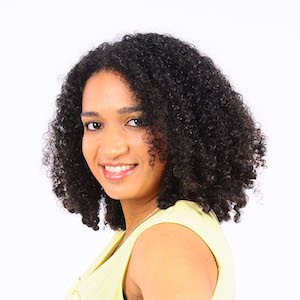 Help & Support
Our Customer Service is available in English, Dutch and German
LiveChat
Direct response during opening hours
Phone
Please call us if you have questions

+31 85 888 2923
Available Monday to Friday between 2 PM – 9 PM (CET)
WhatsApp
Direct response during opening hours

+31 6 555 29 977
Available Monday to Friday between 2 PM – 9 PM (CET)
Explore the city of Istanbul during this full day tour of the most amazing highlights this city has to offer.
About the tour
The tour will start of at the grandiose Sultan Ahmet mosque, also know as the Blue Mosque. This popular tourist site continues to function as a mosque to this day. The mosque – built and completed in 1616 – promises to be a sight for the sore eyes. Visit the Hagia Sophia, the former Greek Orthodox Christian patriarchal cathedral, which later became an Ottoman imperial mosque and now a museum. This beautiful building was famous for its massive dome and is considered the epitome of Byzantine architecture.
Dive underground and visit the Basilica Cistern. It's the largest of several hundred ancient cisterns that lie beneath the historic city. The cistern was built in the 6th century and will leave you amazed. Then, it's off to the Topkapı Palace, a large 15th century museum that served as the main residence and administrative headquarters of the Ottoman sultans. Also visit one of the most popular areas of the Byantine Constantinople era; the Hippodrome. This square was originally a gathering place, sports area and the scene of chariot races. Today, the area is carefully maintained by Turkish authorities. These are just some of the sightings you will see during this amazing and versatile tour. You will never be bored!
Why buy online tickets?
It's fast, easy and you get the best price
Your spot is guaranteed, just go to the departure point on the booked date
You will receive your voucher by e-mail, show the mobile voucher to the guide
The tour includes
A licensed English Speaking guide
Authentic lunch
Complimentary pick-up and drop-off (from European side and centrally located Istanbul hotels)
Important information
When: daily at 09:00 AM

Duration: approx. 8 hours
Pick-up time depends on the location of your hotel
Please provide you accommodation details during the booking process
Client are requested to contact the local tour operator in order to check the pick-up time and free shuttle availability from their hotels' locations
Please note:
Hagia Sophia (Closed on Mondays; will be replaced with Chora Museum)
Underground Cistern or Nakkas Cistern (which suits to the program on the day)

Topkapi Palace (Closed on Tuesdays; will be replaced with Istanbul Archaeology Museum)
Grand Bazaar (Closed on Sundays; additional time will be spent at the other locations.)

Please
contact
us if you have any questions. We are more than happy to help you!
This tour in Istanbul is organized by Neon Tours, Esentepe Mh. Kore Şehitleri Sk. Istanbul – Turkey
We always double-check the availability with our local partners for each booking. Even though this is usually a swift process, it can take up to 24 hours. Once this process is completed you will receive your voucher or ticket by email. If our local partner is not able to confirm your booking we will offer you the best possible alternative. If the new date and/or time doesn't fit your itinerary, we will reimburse the full amount paid.
How great that you want to share your experience! Your feedback helps other travelers to make a better choice.