Petronas Twin Towers Ticket
Duration: 1 hour
Please note: you will receive your ticket approx. 2 days prior to tour date
20-03-2018
Subtotal (incl. VAT):
€ 0.00
Subtotal (incl. VAT):
€ 0.00
Subtotal (incl. VAT):
€ 0.00
Subtotal (incl. VAT):
€ 0.00
Subtotal (incl. VAT):
€ 0.00
Subtotal (incl. VAT):
€ 0.00
Subtotal (incl. VAT):
€ 0.00
Subtotal (incl. VAT):
€ 0.00
Subtotal (incl. VAT):
€ 0.00
Subtotal (incl. VAT):
€ 0.00
Subtotal (incl. VAT):
€ 0.00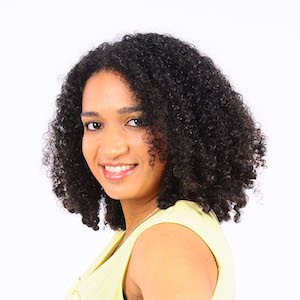 Help & Support
Our Customer Service is available in English, Dutch and German
LiveChat
Direct response during opening hours
Phone
Please call us if you have questions

+31 20 760 6081

+32 26 690 494

+49 69 8088 4250
Available Monday to Friday between 9 AM – 10 PM (CET)
WhatsApp
Direct response during opening hours

+31 6 555 29 977
Available Monday to Friday between 1 PM – 10 PM (CET)
Outside opening hours and on Saturday and Sunday, we normally respond within 24 hours
Visit the iconic Petronas Twin Towers for the most amazing view of Kuala Lumpur!

About the ticket
The Petronas Twin Towers are one of the most impressive attractions in Kuala Lumpur, and offers you a breath-taking panoramic view over the city. Begin your tour at the interactive displays that shows the journey of the building, from idea to completion. Next take the elevator to the 42nd floor, where the doors will open onto the Skybridge, a connecting structure between the towers and the world's highest 2-storey bridge. The view from the bridge is simply amazing! But that's not all! Take the elevator once again to the observation deck on the 86th floor for the most breath-taking view of the city. Finally wrap up your experience with a visit to KLCC Park, located at the foot of the towers for exquisite souvenirs.
Why buy online tickets?
It's fast, easy and you get the best price
Entrance is guaranteed, experience a hassle-free day
You will receive your voucher by email, print the voucher and show it for access
Your ticket includes
Entrance to the Petronas Twin Towers
Entrance to the Skybridge and 86th floor
Important information
Please note: you will receive your ticket approx. 2 days prior to tour date
Opening Hours: Tuesday to Sunday from 09:00 AM - 09:00 PM. The Towers are closed on Mondays
Tickets are non-refundable
Ticket will be sent 1 day before the tour date
Please carry a valid passport or identity card at the time of your visit to gain an entry
Photography equipment such as tripods, monopods or anything similar are not allowed
No food and drinks are allowed during the visit
Children must be accompanied by an adult at all times
All visitors, baggage and personal items must pass through metal detectors at the security check point
Smoking isn't allowed inside the towers
Visitors shall at all times adhere to and obey the signs, rules and regulations, and instructions from the authorities of the Petronas Twin Towers
Location: Kuala Lumpur City Centre, 50088 Kuala Lumpur, Malaysia
Please
contact
us if you have questions. We are more than happy to help you!
This tour in Kuala Lumpur is organized by Rayna Tours, 205, 206 Old Labor Office Building
We always double-check the availability with our local partners for each booking. Even though this is usually a swift process, it can take up to 24 hours. Once this process is completed you will receive your voucher or ticket by email. If our local partner is not able to confirm your booking we will offer you the best possible alternative. If the new date and/or time doesn't fit your itinerary, we will reimburse the full amount paid.
How great that you want to share your experience! Your feedback helps other travelers to make a better choice.