Rancho Texas Lanzarote Park
Instant Confirmation

Wheelchair Accessible

Voucher is valid up to 3 months after date of purchase
Rancho Texas Park is one of the most popular activities on the island! You can enjoy several animal presentations, children can enjoy themselves with specially organized activities and you can relax and take a refreshing dip in the Splash area. Rancho Texas Lanzarote Park is guaranteed fun for the whole family!
About the Rancho Texas Lanzarote Park
Rancho Texas Lanzarote Park is beautifully landscaped following a Wild West theme and also houses a Splash area. Because of the wildlife, the impressive animal presentations and the Splash area, this park is very popular and the perfect getaway for you and your family! Everyday there are different animal presentations like the educational dolphin presentation, the entertaining sea lion exhibition, a breath taking birds of prey exhibition, where a Condor flies right over your head, and more. Besides the exhibitions, you can enjoy hundreds of other animals such as birds, reptiles, bison and ultimately you can even meet a white tiger!
Many children's activities are organized throughout the park. From riding a pony along the waterfront, lasso shows and searching for gold in a gold mine! The children will absolutely enjoy the activities and will feel comfortable in the atmosphere of Rancho Texas Lanzarote Park! Need to cool down? You are able to do so at the Pool & Splash zone! This area has two great slides with a length of 82 and 100 meters, a fantastic splash pool for the kids and a bigger pool for the whole family to enjoy. You can make use of the changing rooms, showers, sun beds and parasols. There is even a pool bar where you can enjoy a nice cold drink and try some of their delicious food!
There are several restaurants within the park. From a Wild Horse Saloon to a fast-food restaurant, where you can choose from burgers, spaghetti, ribs, salads and more!
Why buy tickets online?
It's fast, easy and you get the best price
Your spot is guaranteed, experience a hassle-free day at the park
You will receive your voucher via email. Print the voucher and show it at the entrance of the theme park
The Rancho Texas park includes
5 different animal shows during the day
Activities for children
Entrance to the Splash Area
Use of changing rooms around the pool
Lockers (at a cost of 2 euro)

Free use of wheelchairs (depending on ab
Important information
Opening hours: all year, seven days a week from 9:30 AM to 05:30 PM
The voucher is valid up to 3 months after purchase date
Wheelchair accessible
Special price for children from 3 to 12 years old
Location: Alcalde Cabrera Torres Street, Puerto del Carmen
The park is accessible by several bus lines (details on voucher)

If you have questions, please contact us. We are happy to help!
Mooie dieretuin inclusief waterpret
Mooie dieretuin inclusief waterpret
Rancho Texas Lanzarote Park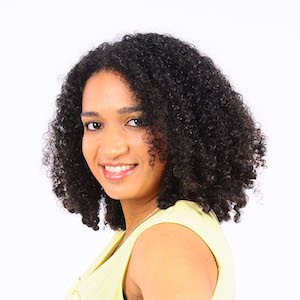 Help & Support
Our Customer Service is available in English, Dutch and German
LiveChat
Direct response during opening hours
Phone
Please call us if you have questions

+31 20 760 6081

+32 26 690 494

+49 69 8088 4250
Available Monday to Friday between 9 AM – 10 PM (CET)
WhatsApp
Direct response during opening hours

+31 6 555 29 977
Available Monday to Friday between 1 PM – 10 PM (CET)
Outside opening hours and on Saturday and Sunday, we normally respond within 24 hours
We personally double-check this tours availability on every order directly with our local guides to be 100% sure of your reservation. While this almost always a swift process it can take up to 24 hours in some cases. This is why your vouchers can sometimes not be send out immediately. We try our best but in the cases where our guides are booked we'll contact you with the best alternative we can find. Not satisfied? Then we'll apologize and return your payment as soon as we can.
How great that you want to share your experience! Your feedback helps other travelers to make a better choice.