Day Tour Don Quixote Experience
Duration: 11 hours
Instant Confirmation

Professional Guide
| | | | | | | |
| --- | --- | --- | --- | --- | --- | --- |
| | | | 1 | 2 | 3 | 4 |
| 5 | 6 | 7 | 8 | 9 | 10 | 11 |
| 12 | 13 | 14 | 15 | 16 | 17 | 18 |
| 19 | 20 | 21 | 22 | 23 | 24 | 25 |
| 26 | 27 | 28 | 29 | 30 | | |
01-04-2021
Subtotal (incl. VAT):
€ 0.00
Subtotal (incl. VAT):
€ 0.00
Subtotal (incl. VAT):
€ 0.00
Subtotal (incl. VAT):
€ 0.00
Subtotal (incl. VAT):
€ 0.00
Subtotal (incl. VAT):
€ 0.00
Subtotal (incl. VAT):
€ 0.00
Subtotal (incl. VAT):
€ 0.00
Subtotal (incl. VAT):
€ 0.00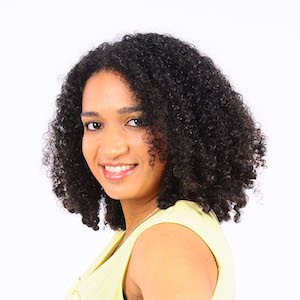 Help & Support
Our Customer Service is available in English, Dutch and German
LiveChat
Direct response during opening hours
Phone
Please call us if you have questions

+31 85 888 2923
Available Monday to Friday between 2 PM – 9 PM (CET)
WhatsApp
Direct response during opening hours

+31 6 555 29 977
Available Monday to Friday between 2 PM – 9 PM (CET)
During this tour you will go to La Mancha (homeland of Don Quixote), Belmonte, Mota del Cuervo and the village of El Toboso. Along the way you will also stop at a vineyard to taste some wines and have lunch at a typical mesón.

About the tour
From Madrid you will depart to La Mancha and discover everything about the most famous novel of all times 'The Ingenious Hidalgo Don Quixote de la Mancha'. One of the sights you will visit during this tour is the Castle of Belmonte which is completely restored and will show you the life of a medieval knight, the heroes who made Don Quixote mad. La Mancha is also a land of great wines, find out why when you visit winery MontReaga in Monreal Del Llano. A guide will show you around and you can enjoy a tasting of their best wines.
Lunch will be served in a typical mesón at Mota del Cuervo. After lunchtime it's time to visit the famous windmills, who witnessed the battle of Don Quixote against the Giants of his imagination. If there's enough wind you will see how flour was traditionally made from wheat. The last stop is at El Toboso, the village of Dulcinea, the love of Don Quixote. In the village you will find the Cervantes Museum, which keeps hundreds of Don Quixote editions in almost every language. The House-Museum of Dulcinea Del Toboso replicates the home of a knight in the times of Cervantes.
Why buy online tickets?
It's fast, easy and you get the best price
Your spot is guaranteed, experience a hassle free tour
No need to print! Just show your voucher on your mobile device and join the tour
The tour includes
English speaking guide
Transportation during the tour
Entrance to Belmonte Caste, Museum of Cervantes, House-Museum of Dulcinea del Toboso, Mota del Cuervo Windmills
Guided tour and wine tasting in MontReaga vineyard
Lunch in a typical Mesón
Important information
When: Tuesday, Thursday at 8:30 AM
Duration: approximately 11 hours
Children between the age of 6-15 years old receive a discount
A minimum of 2 people is required when booking this tour
Meeting point: Calle San Nicolás, 15
Conclusion point: parking Plaza de Oriente
Please
contact
us if you have questions. We are more than happy to help you!
This tour in Madrid is organized by Julia Travel, Pablo Iglesias, 84, 08908 L'Hospitalet, Barcelona
We always double-check the availability with our local partners for each booking. Even though this is usually a swift process, it can take up to 24 hours. Once this process is completed you will receive your voucher or ticket by email. If our local partner is not able to confirm your booking we will offer you the best possible alternative. If the new date and/or time doesn't fit your itinerary, we will reimburse the full amount paid.
How great that you want to share your experience! Your feedback helps other travelers to make a better choice.